Two young men shot in Ah Nin: One dead, other injured
HURFOM: About 8 am on May 18, 2023, a Karen armed group entered Ah Nin village, Thanbyuzayat Township, Mon State and the group shot two young, motorbike riders. One man was killed and the other injured.
According to local sources the deceased man was 27 years old. He was shot in the head, and died at the scene. The survivor was shot in the leg.
"The Karen armed group entered the village about 8 am. Upon encountering two young motorbike riders, the group attempted to stop them. But they didn't stop the bike. Then, the group shot them. One young man was killed and the other was shot in the leg. He was sent to the Thanbyuzayat General Hospital," said an Ah Nin resident.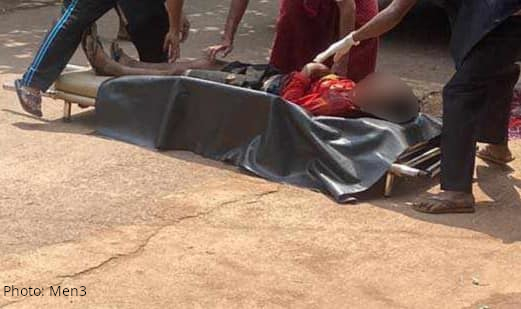 The Karen armed group consisted of about 20 members and the Ah Nin Police Station responded to their presence by launching artillery attacks. The two sides battled for about an hour. The Karen armed group left the village at about 11 am.
After the incident, the Burmese military entered the village. They have increased the number of their troops and have now established a base in the village. Currently villagers are living in fear and dare not go outside.
Comments