Candidate worries advance ballots may be rejected
HURFOM: Due to Covid-19, village/ward election sub-commission are collecting advance ballots from the elderly (those 60 years of age and older) from October 29th to November 5, 2020.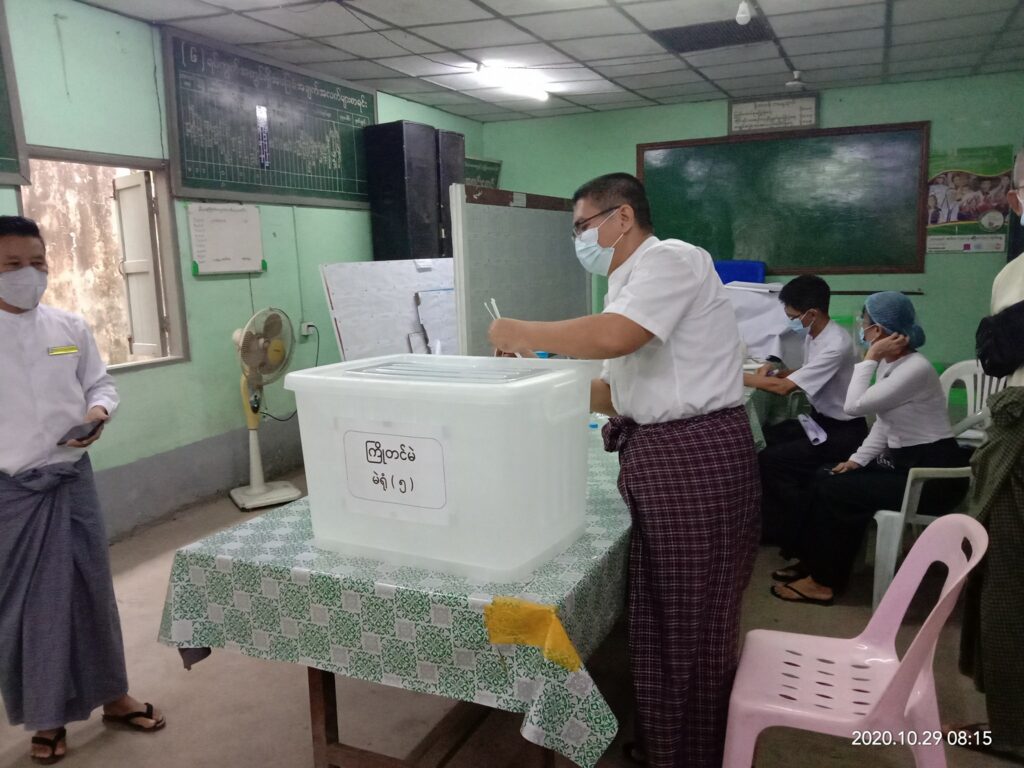 Election candidates are expressing their concern these advance ballots may be rejected because some voters are unfamiliar with the complicated voting procedures.
"As far as I know, just a few (advance) voters know how to vote. Some didn't know how to put a stamp on their ballots. Some did nothing but just put their (blank) ballots in the boxes. Some stamped their ballots but put them into the wrong boxes," said an election candidate of the Mon Unity Party (MUP) in Thanbyuzayat.
The elderly have a right to cast their vote in advance in their village/ward election sub-commissions between October 29 and November 5, 2020, and those with (severe) illnesses can cast their votes from their homes.
"[Sometimes] elderly people's fingers are shaking so they can't put a stamp on their ballots very well. And most of them can't read well, so there were difficulties during the advance voting. They are also [difficulties] in learning how to vote," said the candidate.
Despite these challenges, the Union Election Commission stated on October 30 that ballots will not be rejected due to the following factors; i) opened envelopes, ii) ballots being stained by envelope glue, iii) torn when envelopes are being opened, iv) use of a ballpoint pen rather than a stamp to mark voting choice or, v) ballots being erroneously placed into wrong envelopes.
Comments