MUP to help electorate in Mawlamyine ensure they are on voters list
HURFOM: The second announcement of the updated voter list was declared open for review from October 1 to 14, 2020.  The Election Sub-commission office in Mawlamyine and the Mon Unity Party (MON) said they would both help voters in Mawlamyine constituencies to check that their names are on the list.
"We'll help those who have difficulties, to check that they are on the voter lists, — elderly people, and those who haven't checked the list yet. We are providing this support in order to help every eligible voter be able to cast their votes," said Nai Lawi Marn Ong, who is assisting the effort.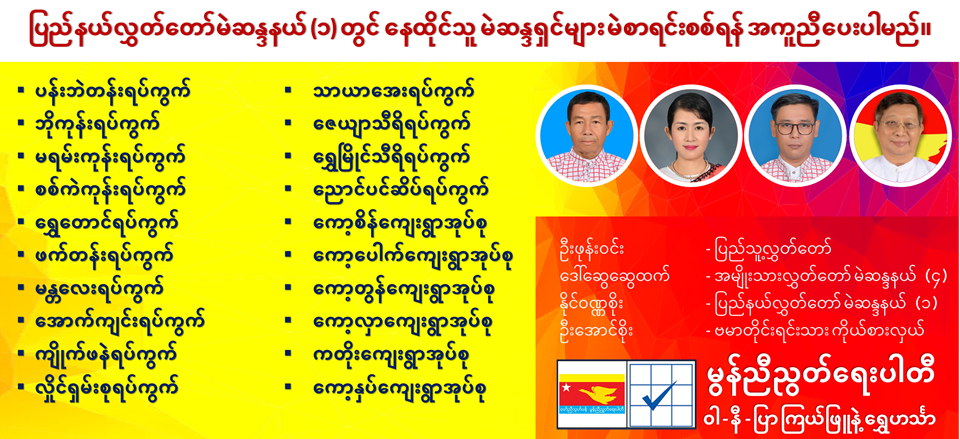 Those requesting help must contact 09 758 387 691 and provide their names, National Registration Card (NRC) number, fathers' names, and their current address. The service is available from 9 am to 4 pm and the MUP will provide assistance from October 6 to 14, 2020.
"The support is for those who live in Mawlamyine constituencies #1 and #2. We'll help every one cast their votes, no matter what party they wish to support" explained Nai Lawi Marn Ong.
On the first day of operation, the team received requests for help from 5 people.
According to the Mon State Election Sub-commission, when the first voter list was released on July 25, 11,620 people notified the Sub-Commission of incorrect information, and more than 25,000 people complained their names were not on the voter list.
Comments