Only persons with congenital disabilities will receive COVID-19 monetary support
HURFOM: Government plans to support persons with disabilities due to hardships associated with  COVID-19 will be limited to those with congenital disabilities. 
Daw Mar Mar Win, the Chief Officer of the Mon State Department of Social Welfare, explained, "When we were collecting the list of persons with disabilities, we only collected those who were congenitally disabled. For instance, those who were disabled due to car accidents were excluded from the list. And those who recently suffered from the stroke did not meet our priority. We are supporting only persons with congenital disabilities. We've prioritized those who are congenitally blind, deaf and/or mentally challenged," said Daw Mar Mar Win.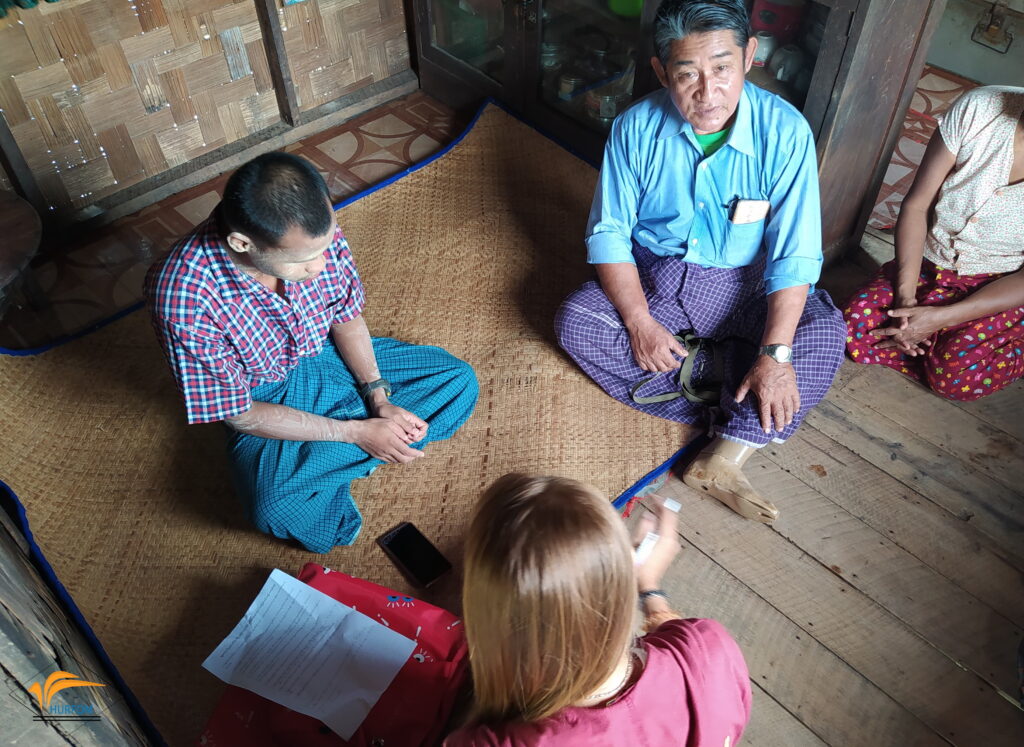 The rationale for this decision appears to be due to the law regarding the rights for persons with disabilities, which was approved on June 5, 2015. It defined disabilities to mean "congenital" and not those who are suffering one or more long-term effects of physical, visual, verbal and/or mental conditions.
"If they only support congenital disabilities, it's a discrimination. The 2015 laws of disabilities [defined] disabilities to mean "congenital". Congenital disabilities are very rare in Mon State," said U Myo Chit, the Chair of Kyaikmayaw Township Physically Handicapped Association.
The General Administration Department (GAD) and the Myanmar Federation of Peoples with Disabilities have been cooperating to support persons with disabilities. They have compiled a list of 11,738 persons with disabilities in ten townships of Mon State, who will receive monetary support.
The Department of Social Welfare will also review the list and report to Naypyidaw. Once permission is granted from Naypyidaw, each person with congenital disabilities is expected to receive 30,000 Kyats.
In April, 2019, 2,889 persons with disabilities in ten townships of Mon State received 30,000 Kyat each.
However, persons with disabilities in Kyaikmayaw Township reported that while village authorities had collected a list of persons with disabilities, no financial support ever materialized and they have not heard any updates.
"They collected the list to provide support but disappeared after that. We got no support. When supporting the grassroots with basic food packs, they collected lists again. But when the support was provided, only those who lived in good houses got the support. I got nothing," said a physically disable man from Kyaikmayaw Township.
An official from the Kyaikmayaw G.A.D. said, "When collecting the list in 2019, we had criteria. We collected the list of those who were totally blind. When collecting lists to provide support during COVID-19, physically handicapped associations included persons with one-sided deafness and blindness. (They didn't meet our criteria.)"
These are not annual supports but are based on the availability of the national budget, according to the Department of Social Welfare.
Comments