Those who were in quarantine due to COVID-19 movement restrictions, still have right to cast advance ballots
HURFOM According to the Mon State Election Sub-commission, eligible voters for the 2020 general election who experienced movement restrictions due to COVID-19 still have the right to cast their advance ballots.
"Those who have stayed in quarantine are similar to [the situation of] those who have been admitted to hospitals. As they are under the Ministry of Health [protocols they are assumed to be patients), and voting law allows them to cast their advanced ballots," said U Hein Linn Htet, the Director of Mon State Election Sub-commission.
The Mon State Election Sub-commission filed a report to the Union Election Commission indicating that voters in Mon State who experienced movement restrictions, including being in quarantine centers are still able to cast their advance vote.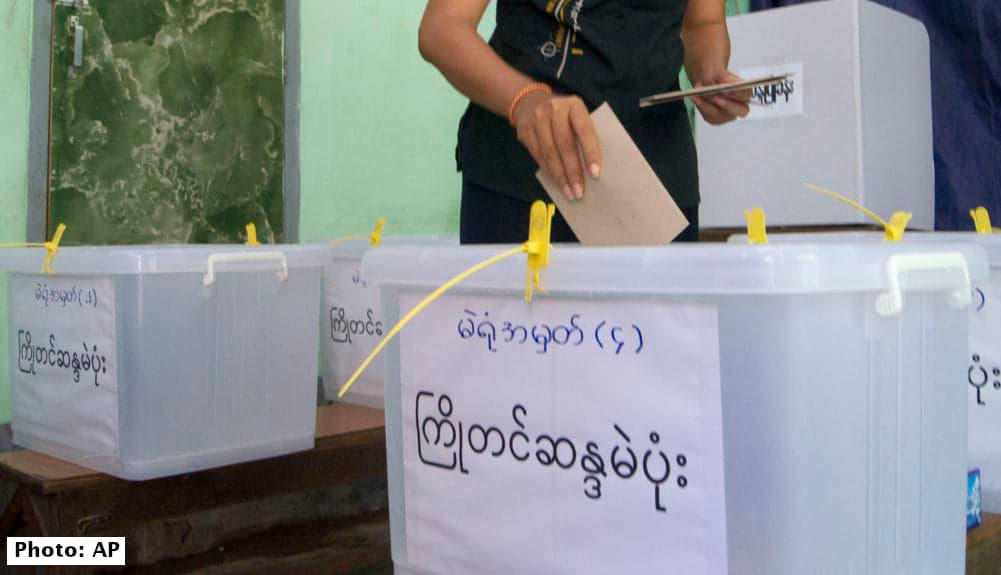 If an eligible voter is admitted to hospital, in order to help his/her cast their advance ballot, the Ward or Village Election Commission must contact the official of the hospital and the official is responsible for following the legal procedure regarding advance voting. The official has to give the envelope that contains the voter's ballot to the Commission, according to the electoral law.
"If a voter had to stay at a quarantine center outside his/her constituency, he/she has to apply for an advance ballot with Form #15. But if the quarantine center was located in the constituency, the voters can send his/her advance vote to the Ward/Village Election Commission," explained U Hein Linn Htet.
According to the Ministry of Information, as of July 10, 2020, there were five quarantine centers that accommodated 1,400 returnees to Mon State.
Comments