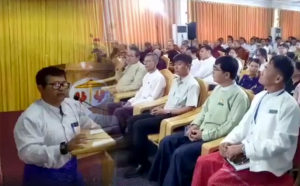 HURFOM: According to a local news agency, a public consultation on the Environmental Impact Assessment (EIA) and Social Impact Assessment (SIA) reports on Mawlamyine Cement Limited's (MCL) coal powered cement factory in Kyaikmayaw Township has been held at the Rehmonnya Hotel in Mawlamyine on August 17th and the Chief Minister of Mon State, Dr. Aye Zan, has joined the event. Read more
Today, the Human Rights Foundation of Monland (HURFOM) celebrates International Youth Day. Young people in Mon State and Mon areas of southeast Burma/Myanmar have a genuine desire to participate in their country's transition to an authentic democracy that respects the rights of all its citizens. This is reflected in the large number of vibrant and diverse youth organizations throughout Mon communities on whose behalf they advocate. Read more
HURFOM: Several local residents have accused the Thanbyuzayat Township Immigration Department of corruption in the form of asking for or accepting bribes in exchange for expediting the application process.
In one case, a local resident applying for a new household document said she was asked to contribute to a fund for the Immigration Department. When she asked how much she had to pay, the staff replied that the amount was up to her. However, when the applicant pressed for the exact amount, the staff raised her hand holding up five fingers, indicating the applicant had to pay 5,000 kyat (US $3.66) extra for her document. Read more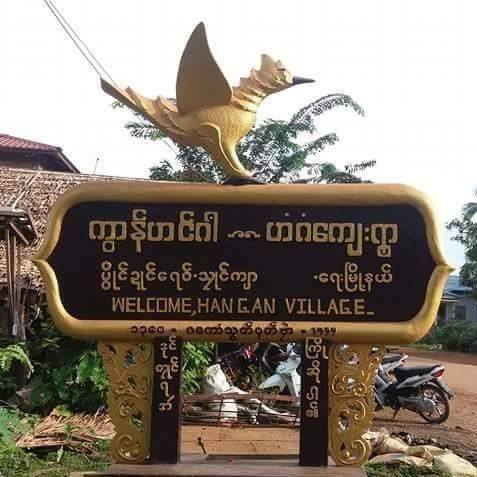 According to Ye Township residents, the use of narcotics amongst local students and young people is on the rise. Some believe this is due to poor anti-drug strategies by local authorities who fail to arrest and punish drug dealers and smugglers in Mon State. Read more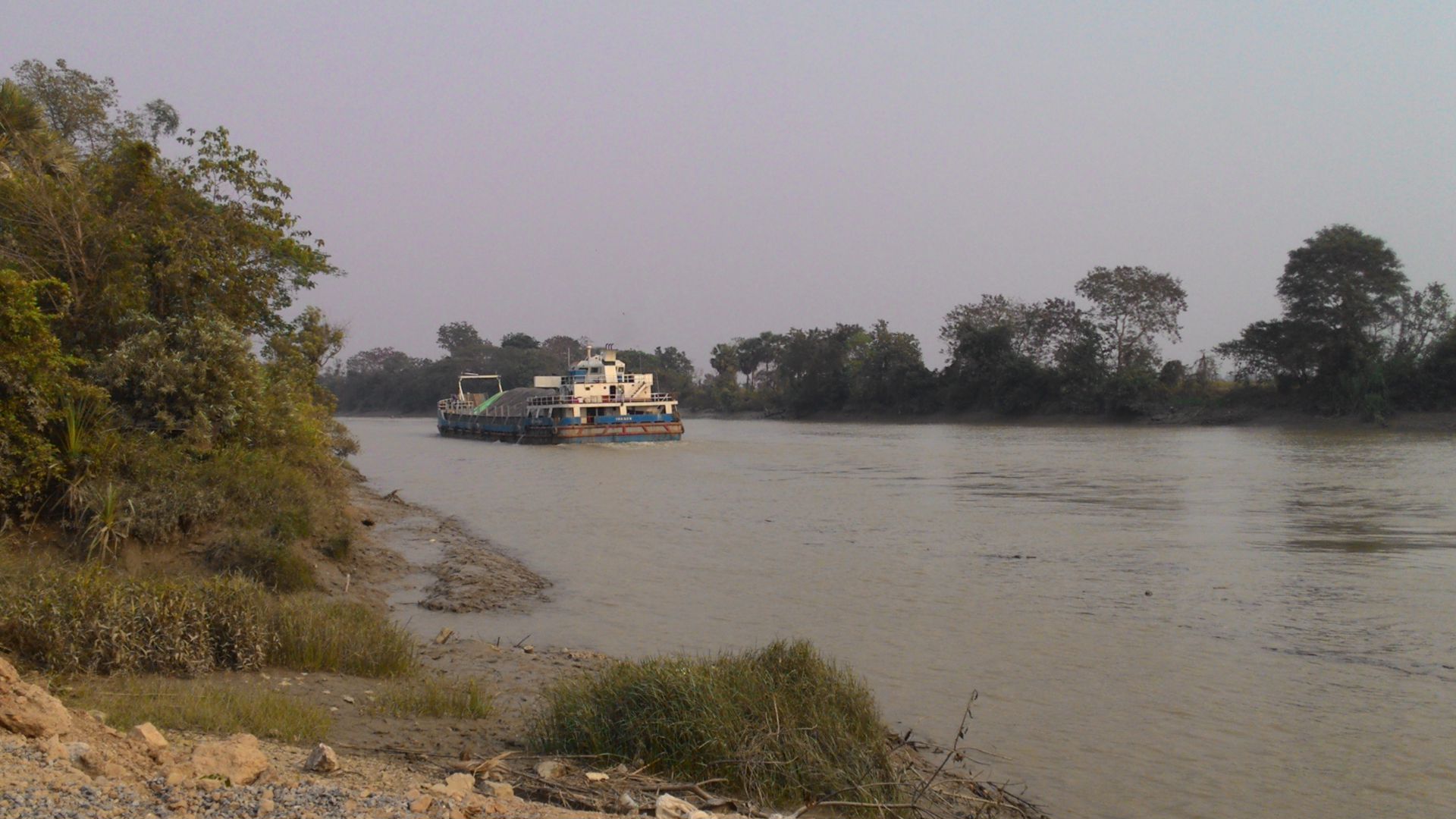 Residents in Kwan Ngan and Nidon villages, Kyaikmayaw Township, Mon State, are reporting economic and livelihood hardships due to the disruptive activities of large vessels transporting goods for Mawlamyine Cement Limited's (MCL) controversial cement factory in Pyar Taung. Villagers are concerned about the large ships based out of Kaw Doon and Kaw Pawnaw villages, as they rely heavily on fishing and farming for their daily livelihoods. Read more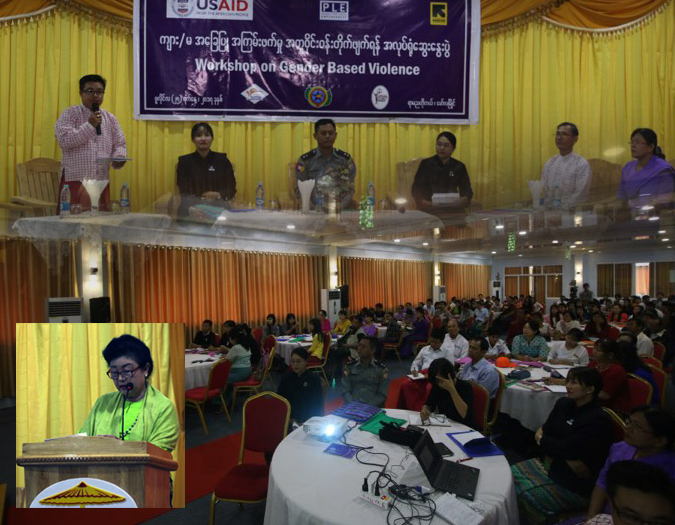 A joint workshop on the prevention of gender-based violence was held in Mawlamyine, Mon State on July 25th 2017. The workshop was conducted by Legal Clinic Myanmar (LCM), Mon Women's Organization (MWO), and Human Rights Foundation of Monland (HURFOM). Read more
On International Justice Day, the Network for Human Rights Documentation (ND-Burma) calls on the Government to begin talking about justice for Burma's many victims of human rights abuses.
For 13 years, ND-Burma's members have been documenting human rights abuses across the country. Our database holds the cases of over 6,000 victims who have never seen justice or had their suffering acknowledged. Read more
HURFOM: The parents of middle and high school students in Mon State government schools have expressed concerns about costs surrounding extra 'tuition' fees and the lack of downtime in their children's schedules caused by obligations to attend extra study sessions before and after regular classes.
'Tuition' is a common practice throughout Burma in which school teachers or people from outside the school system charge a fee to teach the same lessons taught during class time before or after school. In addition, while not every student attends 'tuition', most students attend 'extra time' classes which teachers conduct for an hour and a half after the regular day has finished. Read more
A 14-year-old girl from A Sin village, Ye Township, Mon State, was raped twice by her 48-year-old step-father.
On May 12th 2017, the girl's mother, Daw K—, went to the hospital in Ye City to stay the night with her nephew who was ill and receiving treatment at the local hospital. She left her daughter and her 11-year-old niece with her husband at home. That night at around 10 pm, the perpetrator asked Daw K—'s daughter to fry some beans for him. When she came out from her bedroom, the perpetrator covered her mouth and raped her in front of her room. Daw K—'s 11-year-old niece saw the incident and the perpetrator threatened both of the girls saying he would kill them if they told anyone about the incident. On June 9th 2017, the girl's step-father came to her room and raped her again while her mother was out selling beans. Read more
Concerns are being raised amongst residents of Andin village, Ye Township, Mon State, after reports that Toyo-Thai Public Company Ltd. (TTCL) will renew their plans to build a US$2.8 billion, 1,280 megawatt coal-fired power plant nearby.
On April 9th 2015, the Ministry of Electricity and Energy and TTCL signed a Memorandum of Agreement (MoA) on its construction under the previous Thein Sein government. However, the project was suspended in early 2016 after strong opposition and protest by local villagers. Read more