Mon civil society network responds to landmine explosions
HURFOM: The Mon Civil Society Network (CSO) issued a statement on May 8th in response to a growing number of  innocent villagers being injured and killed by landmine explosions in Ye Township.
Part of the statement reads, "intentional use of landmines to attack civilians is a cowardly and inhumane act that the Mon CSO Network totally opposes."
Mi Kon Chan Non, Chair of the Mon Women's Organization (MWO) said, "These landmine [explosions] happen very often. So we've released this statement to ease the suffering of the local villagers, to hold those who use landmines accountable and responsible and to create a landmine clear zone for civilians."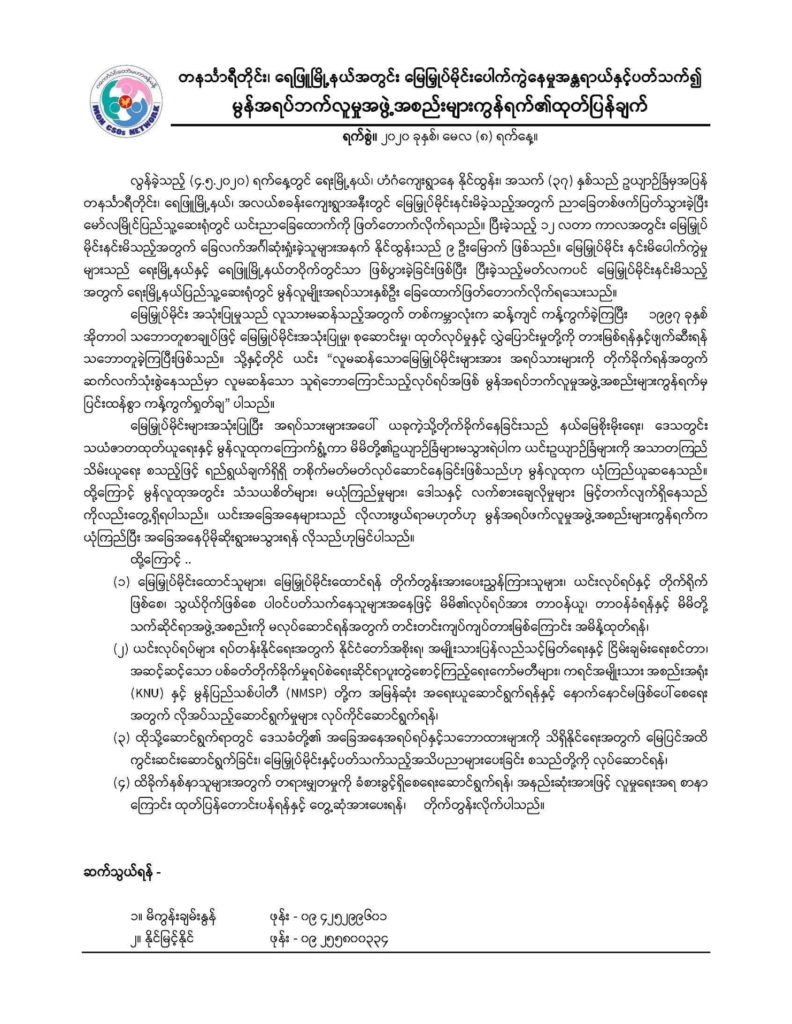 The CSO Network suggests an unnamed organization is intentionally using landmines to get control of the territory, to monopolize natural resources, and to seize plantations abandoned by villagers who fear the presence of landmines.
"We, the Mon CSO Network, will submit this statement to the New Mon State Party (NMSP) and discuss what we should do in the future," said Mi Kon Chan Non.
The statement also urges the NMSP and the Karen National Union (KNU) to take immediate action to prevent the use of landmines, to bring justice for the landmine victims and to hold those who planted the mines, accountable for their actions.
Comments