Rehabilitation plan relocates landslide victims: Survivors want to return to their village
HURFOM: On August 9, 2019, a landslide at Ma Latt Mount near Thel Phyu Gone village, in Paung Township, Mon State destroyed villagers homes and killed nearly hundred of people.
The Mon State government developed a rehabilitation plan that included identifying a new plot of land nearby the football field of Thel Phyu Gone village, and proposed to build new homes for the surviving families.
After the construction was completed, the new houses were presented to the survivors on March 18, 2020. However, most preferred to reclaim their original lands, said Daw Than Than Win who lost her house, and 7 family members to the tragedy.
"We got (new) houses and we thank the government. But we will try to get our old places back. I have 12 family members and it's not okay for us all, to live in one place. There is no job opportunity. If we regain our original place, we can make a livelihood, as it's beside the main road. There is no job to do at the new place and we all will die of starvation if we live there," said Daw Than Than Win.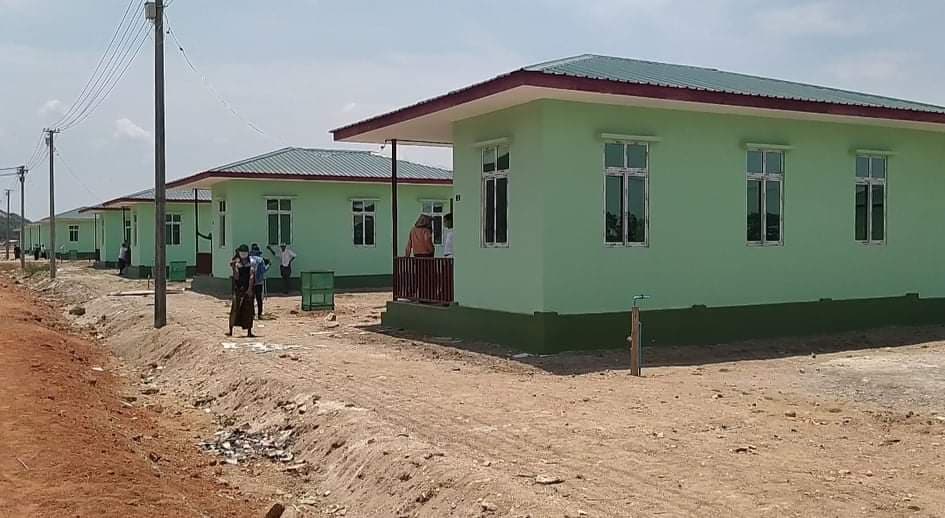 The survivors are planning to send an appeal letter to the State Counselor, Daw Aung San Suu Kyi asking to return their original lands. Daw Than Than Win, explained that most of the survivors want to return to their original village plots, and view the government's new homes as a temporary residence.
"According to the list collected by the village Administrator, 23 houses were destroyed (during the tragedy). So we built 23 new houses. But two of the survivors didn't accept the new houses because their plantation is nearby their old place. They are afraid they will [lose claim to their] old places when they accept the government offer. So we gave the new houses to the remaining 21 survivors," said U Tun Min Aung, the Minister of the Mon State Ministry of Immigration and Human Resources.
The government has stated that due to the landslide, the former land is no longer safe for villagers to live there.
Comments