Some villages in Ye Township have not received free food packs from government
In response to the COVID-19 crisis the government has provided free food packs to those without a regular income during the Songkran holidays. However, according to village Administrators in Ye Township, Mon State, some families have not received this support.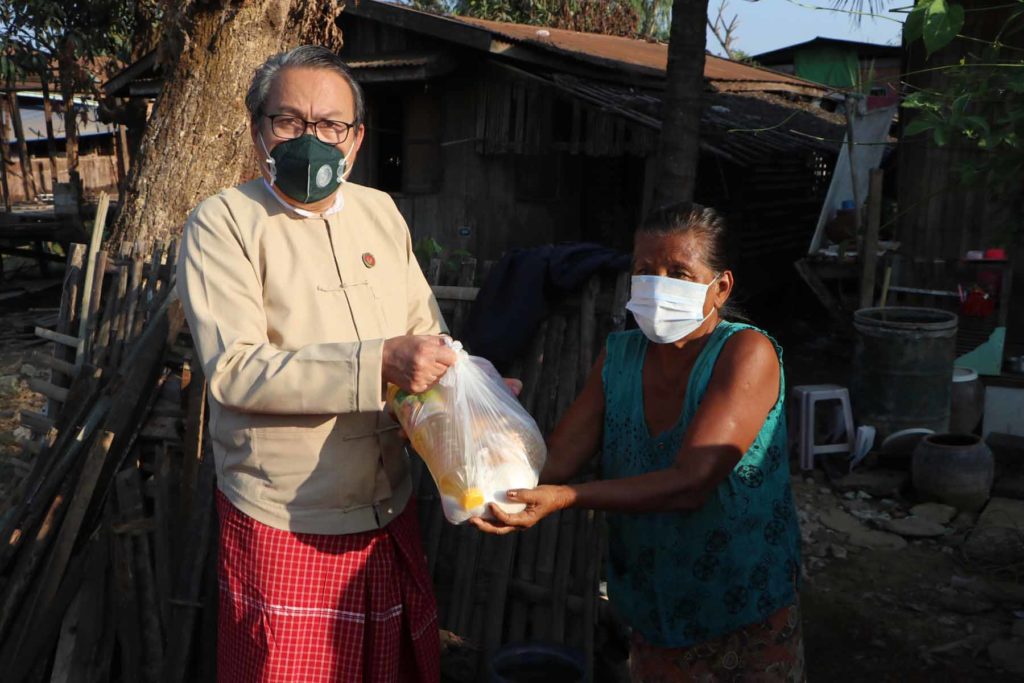 The food packs are to contain rice, cooking oil, peanuts, onions and salt, according to the Union government. The government provided these supports to village track authorities but authorities claim the supply is not consistent with their requests.
The Administrator of (Small) Mi Htaw Hlar village said, "Magyi village track listed 121 households (to receive free food packs) but the government provided only for 47 households.
The Magyi village Track Clerk, Shine Htet Aung explained, "After discussing with village administrators and community leaders, we decided to give the supplies to Magyi Chaung Wa. Most residents of Magyi Chaung Wa are migrants so we prioritized them."
As a result three villages did not get the support. These villagers were on the list but did not receive food packs and "We are hoping the government will address the shortfall… If the government provides the support again, the remaining three villages would get that supply. But I think it's impossible. We all are poor people who possess nothing. As we're on the list, we want to get (free food packs) like others," added the Administrator.
Shine Htet Aung clarified the hope that, "The rest of the households will get these supports next time. They aren't excluded. They just haven't received the supply yet."
The shortfall also affected the Log Tie village Track in Yebyu Township. They reported 138 households in need, but the government provided supplies for only 100 households, according to the village Administrator, U Tin San.
"The households who didn't get free food packs complained to us. So we decided that those who got free food packs must share their supply with those who didn't get it," said U Tin San.
The Administrator added, they were not provided with enough time to collect a detailed list of the poor households who would qualify for this support.
"Every village track got the supply in percentage terms. No village track got the supply as they requested. After negotiating with village administrators and community leaders, we selected the households who were really in need and provided the food," said Shine Htet Aung.
The Mon State government stated 5,205 households in Ye Township were going to receive a free food pack.
The Union government stated that in order to prevent delays and to stop corruption State and Division governments must closely cooperate with particular government departments, the Union of Myanmar Federation of Chambers of Commerce and Industry ( UMFCCI), community leaders, local social associations and charity groups.
Comments