Clash between KNU and NMSP injures civilians; houses and shops destroyed
HURFOM: In the early morning of October 17, 2019, violence broke out between the New Mon State Party (NMSP) and the Karen National Union (KNU). KNU's soldiers attacked a NMSP camp based in Ma Yan Chaung village in Ye Chaung Pyar and a camp based in Phalae Don Pheik in Three Pagodas Pass Township.
Nai Hongsar, the vice-chair of the NMSP provided some background to the outbreak of violence. "There is a territory dispute. The KNU set its flag on the NMSP's controlled area, in the Phalae Don Pheik village. [The] NMSP had discussed [the issue of who controlled the area] with the KNU long ago. In the end, as [an agreement could not be made], the NMSP removed their flag and sent it back to the KNU on 16 October 2019. They were not satisfied and attacked," explained Nai Hongsar.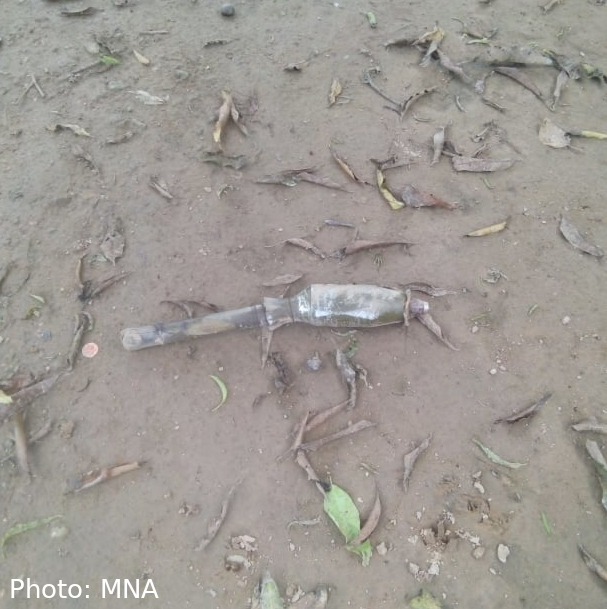 As a result, Phalae Don Pheik villagers had to flee from their homes and a number of shops were destroyed. Villagers later discovered their belongings, gold, and money were also stolen. Due to the displacement of the villagers, HURFOM has not yet been able to gather further details about the robberies and destruction of property.
"Due to the fighting, while villagers were running off, one woman and her baby were grabbed (by a KNU soldier) and he shot a gun near their ears. And the baby fell down from his mother. Now, both mother and baby got a sudden hearing loss and also got frightened," reported a health activist working on the Thai-Myanmar border.
A deputy company commander of Phalae Don Pheik NMSP was killed during the fighting.
"(KNU) made attacks at two places at the same time. Mainly, it was due to a territory [dispute]. They said it is their territory but NMSP said it is theirs. The conflict arose from this and now fighting has happened," stated Nai Nyan Htun, the Chairman of the Tavoy district of the NMSP.
Nai Nyan Htun added that the leaders from the two sides will attempt to negotiate a resolution.
"This occurred at the ground level . To prevent the recurrence, we must have a negotiation at the district level. So today (October 18) we are traveling to Three Pagodas Pass to meet with the KNU officials [who] arrived there yesterday. We need to negotiate an agreement. But we don't [yet] have a plan to report this issue to the Mon State Joint Ceasefire Monitoring Committee (JMC-S)," said Nai Hongsar, vice-chair of NMSP.
Comments