Baw Naw Hkee villagers lose right to vote for three consecutive elections
HURFOM: According to Mon State Election Sub-commission, villagers from Baw Naw Hkee village, Belin Township, Mon State will not be eligible to cast their votes in the upcoming 2020 general election due to security concerns.
"We can't do anything (collect voters' list) in Baw Naw Hkee even this year. The village has no administrator and we can't collect population list. So, we can't make voter list. The reason is security concern," said U Hein Lin Htet, the Secretary of the Mon State Election Sub-commission.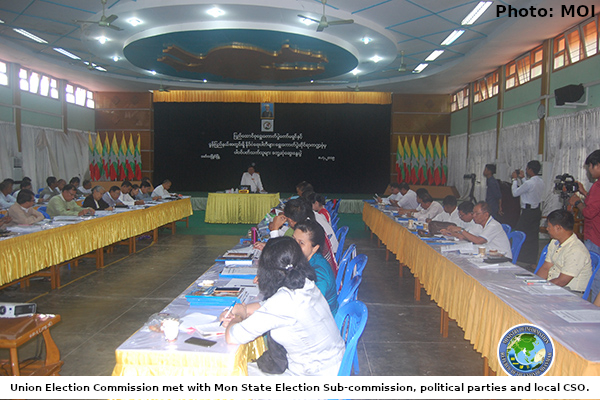 In 2010 election, people from 6 village tracks from Belin Township and 3 village tracks from Kyaik Hto Township had lost their right to vote due to security concerns. However, in 2015, 8 of those 9 village tracks regained their right and cast their votes in the 2015 election.
Now, Baw Naw Hkee is on the risk of exclusion in the 2020 general election.
"If the region that (is) excluded from the election is dominated by (non-Burmese) an ethnic population, it will make a bad impact on the (non-Burmese) ethnic candidates," said Nai Layi Tama, Joint Secretary of the Mon Unity Party – MUP.
Baw Naw Hkee village track includes 5 villages and it is under the control of the Karen National Liberation Army – KNLA Brigade #1 and #5.
During 2015 election, 10 villages and 16 wards out of 76 village tracks in Kyarinnseikyi Township, Karen State were excluded from that years election due to security concerns.
Comments