Corrupt land acquisition by stone mining companies leading to unemployment, according to Paung Township locals
Unfair and corrupt land acquisitions by stone mining companies in Paung Township, Mon State, have led to unemployment, according to locals in Kyone Ka village. Residents also lay part of the blame for the loss of their plantations and livelihoods at the hands of the General Administration Department (GAD) and local Land Records Department.
"They broke the laws when they took the land for their projects. They [stone mining companies] cooperated with the government to pressure local villagers via the local authorities, taking advantage of villagers' limited legal knowledge. They said farming the land without a Land Use Certificate (LUC) was illegal and that local farmers could be sued for their wrongdoings. They also threatened the villagers saying that in order to avoid any legal action or loss, the villagers must sell their land to the companies at the price offered by the companies. After the locals lost their land to these companies, they lost their livelihoods and have become unemployed," said U Saw Tun, a local from Nat Kyi Chaung village.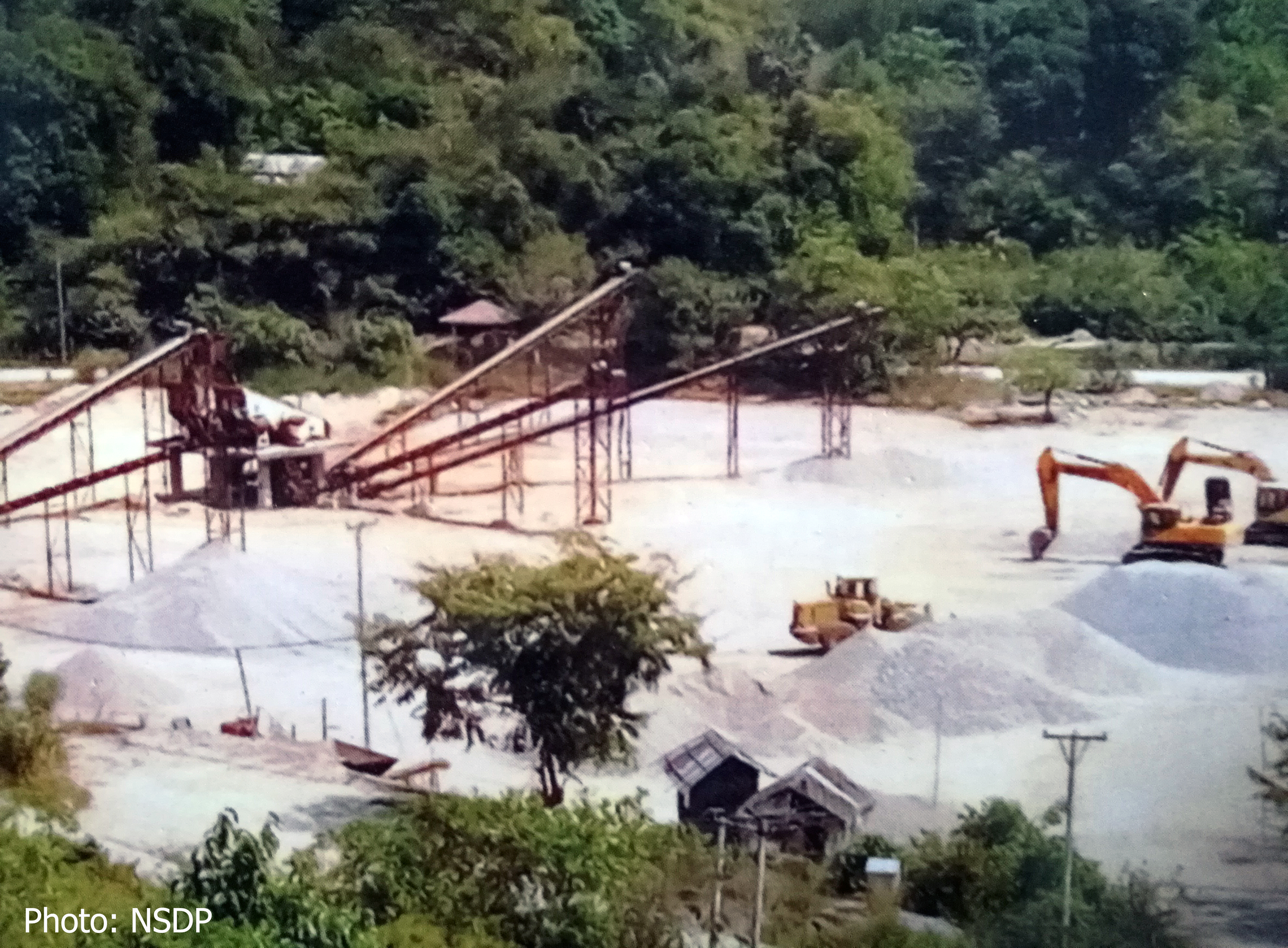 In addition to the unscrupulous land acquisition, villagers report serious damage to the local environment as a result of these stone mining projects, including the destruction and pollution of water resources, forest areas, and farming land. Soil erosion from these projects has also increased instances of flooding, causing further damage to streams and paddy fields.
This is further exacerbated by the daily controlled explosions, which in addition to noise pollution, sends debris flying, destroying homes, farmlands, and religious sites such as Buddhist temples and pagodas.
"Locals are never informed about when stone mining projects will begin to operate. They only become aware of these projects once they hear the explosions. It's clear that these projects were implemented with zero transparency," said Daw Zun Pan, a project coordinator with the Network for Social Development and Peace (NSDP).
In October of last year, the NSDP released a report on the environmental impacts and human rights violations resulting from the abundance of stone mining operations in Paung Township. The report also highlighted villager demands for more transparency and consultation with local communities affected by these projects.
Local villagers met with representatives from the Mon State Parliament last Thursday to discuss the issue. Both the NSDP and local villagers demanded an investigation into whether stone mining companies in Paung Township followed the proper procedures and policies to acquire land and conduct stone mining projects.
"We will do something to deal with this issue and facilitate a discussion with the government. Cooperating with the [Mon State Natural Resource and] Environmental Conservation Watch Committee formed by the members of parliament and associated government departments, we have been investigating stone mining projects in each township. We will investigate Paung Township on March 20th. After collecting information, we will decide if the projects have been running in accordance with the laws or not," said Dr. Khin Naing Oo, Member of Parliament (MP) for Bilin Township (1).
However, the Mon State government has been criticized in the past for failing to make good on decisions made by parliament, with problems continuing to exist despite directives to ameliorate the situation.
According to the Thaton District GAD, there are approximately 25 stone mining projects that have already received official permission to operate from the government.
Comments