Paung Township environment and livelihoods under threat from stone mining
According to a press conference held on November 11th 2017by the Network for Social Development and Peace (NSDP)regarding their new report on the environment and human rights, locals in Paung Township, Thaton District, Mon State face a variety of abuses and environmental destruction from stone mining projects.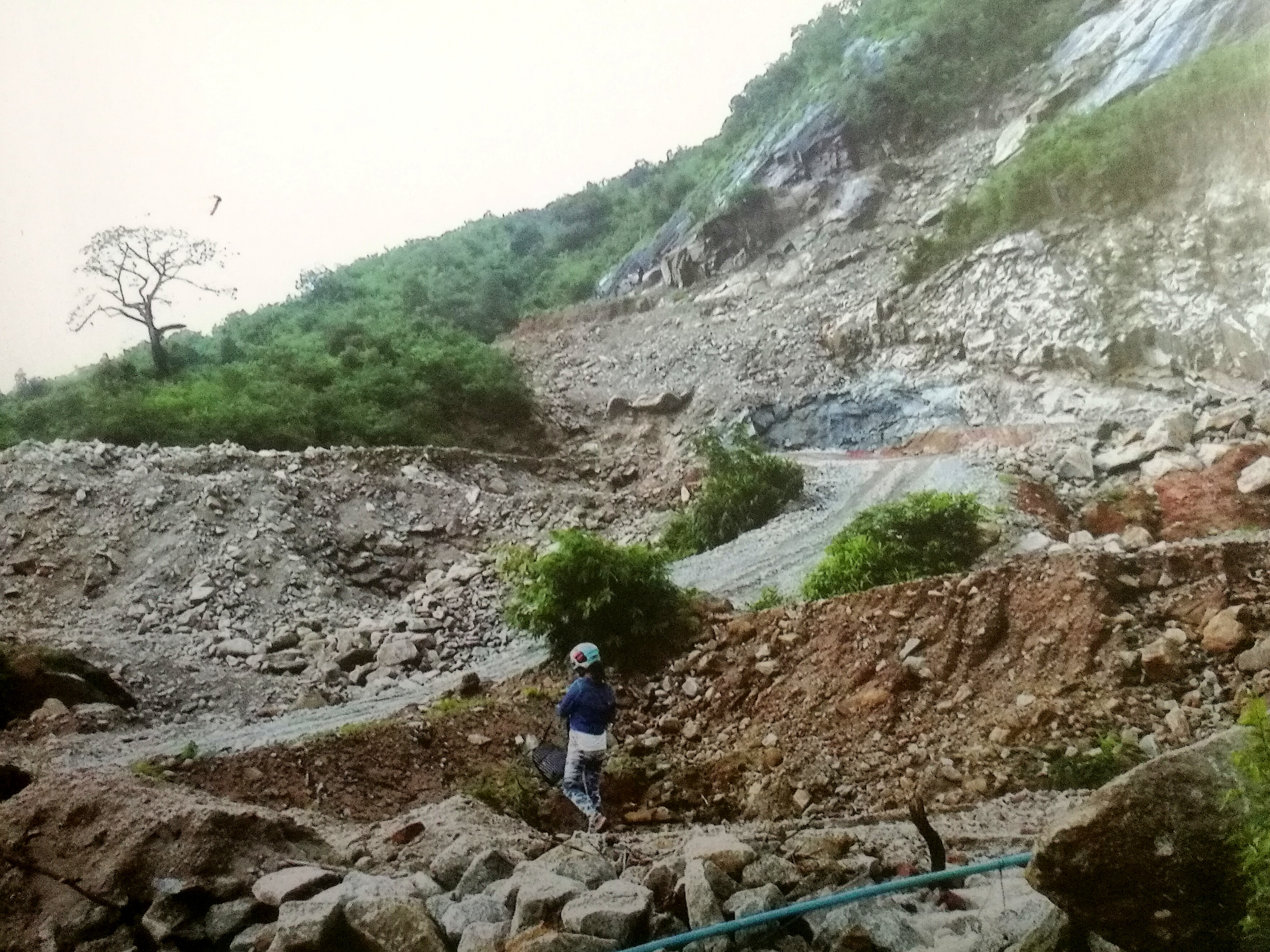 The report covers 13 villages in Paung Township with high levels of stone mining activity. Daw Zun Pan, the lead negotiator from the NSDP, estimates the existence of about 25 stone mining projects in the area.
"Due to the stone mining projects, locals have lost their rights. For example, there is a lack of jobs in their area as companies have destroyed water resources. Locals [also] rely on the river for other aspects of their livelihoods. The purpose of this report is to raise awareness about local suffering and to present their point of view on the impact of stone mining projects," said Daw Zun Pan.
The report from NSDP describes serious damage to the local environment as a result of stone mining, highlighting the destruction of water resources, forest areas, and farming land. Soil erosion from these projects has also increased instances of flooding, causing further damage to streams and paddy fields.
"Wefeel that we are suffering from human rights abuses, environmental damage, psychological abuse, and even health dangers from stone mining projects. We also feel that the current foreign investment law lacks a mechanism to complain tocompanies about their projects. To solve this problem, responsible action from the government is needed," said a villager from Ouktada village, Paung Township, Mon State.
The NSDP report also highlights predatory labor practices from stone mining companies, in addition to the constant clouds of dust from stone mining activities which cause health and respiratory problems for local residents. Freedom of movement has also been impacted, as villagers are unable to access some local forest areas they rely on to gather bamboo for their livelihoods.
Perhaps the biggest issue with stone mining activities for locals are the daily controlled explosions, which in addition to noise pollution, sends debris flying, destroying homes, farmlands, and religious sites such as Buddhist temples and pagodas.
According to Mon State General Administration Department (GAD) Director U Soe Myint, there are 64 companies with work permits for stone mining projects and the majority of them are operating in Paung and Kyaikto townships, northern Mon State.
Comments