Heightened security checks at Ma Yan Chaung Gate in Kyike Hto creates traffic and travel problem
HURFOM: Multiple departments of the military junta have set up offices at the Ma Yan Chaung Gate in Kyike Hto Township, Mon State.
The military units are conducting lengthy and rigorous checks of vehicles resulting in a huge traffic jam on the Yangon-Mawlamyine Highway Road.
"They took at least 30 minutes to check a car. We've never experienced a check like this. They've checked every vehicle including trucks and family cars. If they suspect the vehicles, they don't let it go. So other vehicles behind are in traffic. It's taken us about three hours to get past that gate," said a traveler.
The Burmese soldiers also extort money from drivers. Truck or family car drivers have to pay from 30,000 to 100,000 MMK to the security guards.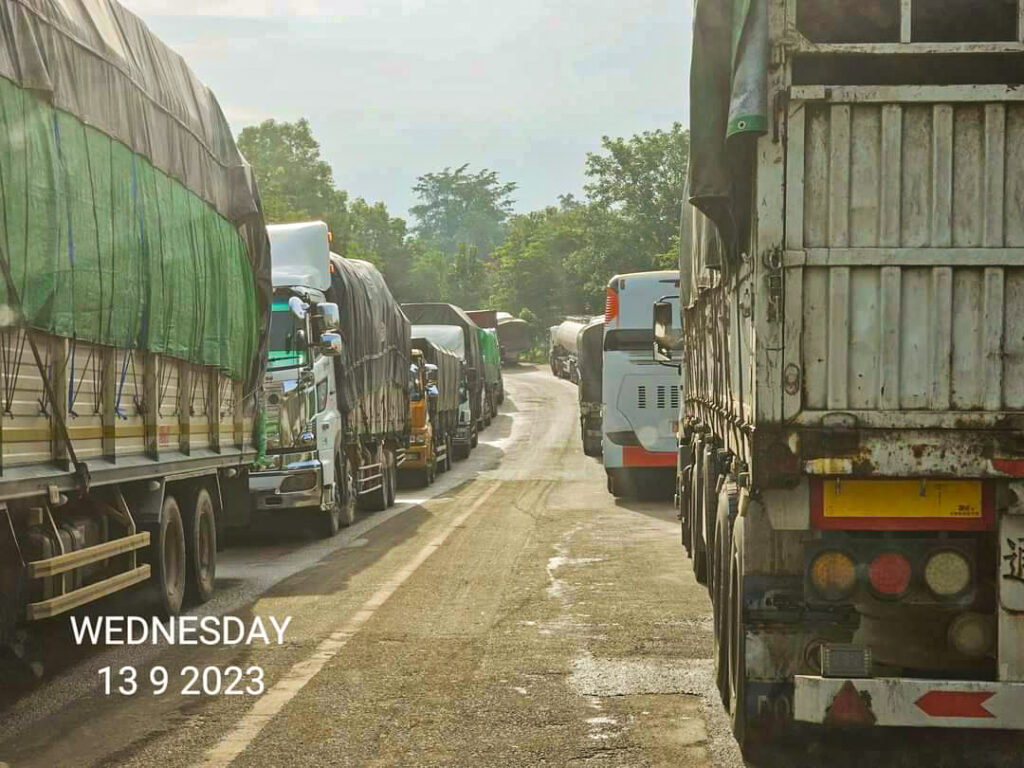 "As soon as we entered the gate, the first thing we had to do was pay money to them. Now, we also have to wait for a long time. I paid 30,000 MMK to the gate security," said a truck driver.
Ma Yan Chaung gate is located in Kyike Hto Township and the military junta has issued a martial law in the township banning people from going outside from 8 pm to 4 am.
Comments