Couple killed by junta's artillery attack on their way home to Kaw Ka Rate
HURFOM: In the last week of May, residents of Kaw Ka Rate Township, in Karen State  have suffered from constant artillery attacks by the junta.
The number of those killed and injured, as well as houses destroyed has been climbing.
Information-collection teams have experienced challenges gathering data due to the severity of the attacks.
On the afternoon of May 28th, a woman and a man were killed when the junta fired a series of indiscriminate mortar shells at ward No. 7 in Kaw Ka Rate Town.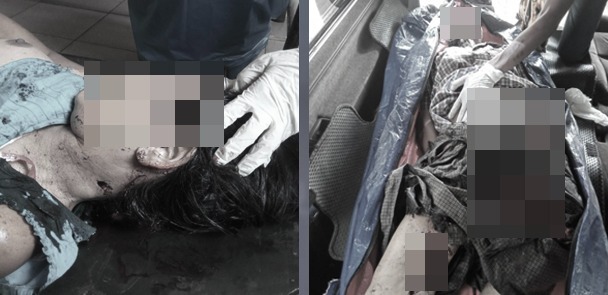 "In the afternoon, around 2 o'clock, about six heavy weapons fell into the area. The name of the area is Kha Nane Muu extension ward. The deceased were a husband and wife. The following day an on-the-ground news collection team reported the incident via the phone," reported a local resident.
According to a follow-up report, the deceased was 63-year-old U Pho Kyar and his wife, 57-year-old Daw Khin Myat Htwe. Both were from Kha Nane Muu extension ward and were killed while returning home on a motorcycle.
Villagers who witnessed the explosion stated that the motorcycle and the victims were blown away due to the powerful burst of the artillery shell.
Comments