Junta burns loots and burns houses,  arrests people to be used as human shields in Dawei
HURFOM: According to local sources, junta forces have attacked villages in Dawei over the course of two days.  First at around noon on May 28th, junta forces with about 160 troops raided Yay Wine village, located in in the Tenasserim Region, and burned 2 homes.  Junta forces also  captured at least 8 local people to use as human shields.
"Everyone in the village has been hiding since the junta troops entered. There are no people in the neighboring villages either. Two houses were burned. There are still more than 30 soldiers in the village," said a local.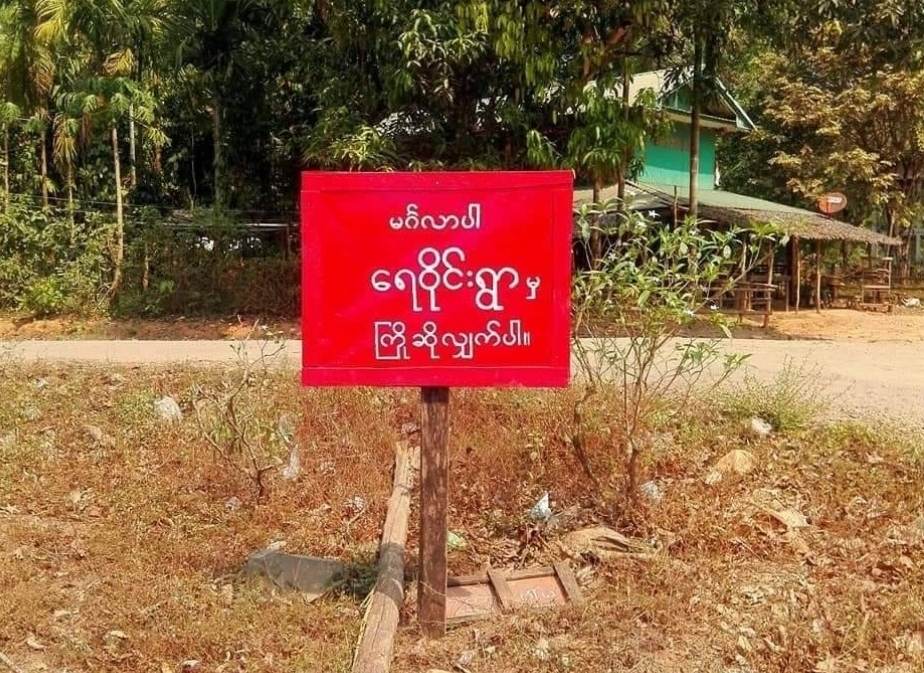 On May 27, at about 1 o'clock in the afternoon, junta troops entered Zahar village from Pha Oak Tora, Dawei Township. There was an exchange of fire with the People's Defense Forces, and junta forces suffered a number of injuries.
Due to the arrival of the junta military, the residents of nearby villages including Ye Wine, Myin Mak Tak, Khaung Tain Pyin, Pa Khat Inn, Kin Kon and Ye Ai are fleeing to safe places.
"The junta troops continue to commit their crimes, burning houses and arresting people. The excuse for doing so is always baseless accusations that the locals support the PDF and other defense forces. The village around Ye Wine village is now ruined due to frequent raids by junta troops. People had to flee to the jungles to survive ," said an internally displaced person.
On May 29, most of the 160 soldiers of the junta troops had left the Yay Wine village, but some stayed behind and were looting the village. Household valuables, and motorcycles, were taken by the junta after villagers fled.
An in-field reporting team is following-up on the status of the 8 local residents of Ye Wine and Myin Mak Tak villages who were captured. The latest information we have is that the junta troops are temporarily stationed at the Myin Mak Tak monastery, where they are using those captured as human shields.
"We are in a situation where there is nothing we can do except pray that no disaster will happen, and the victims will be released soon. It has been a long time since we have been in a situation where we could not protect our lives anymore. We've not had the chance to find food for our family since a long time ago," said the father of 4 children.
Comments