Civilian casualties escalates in armed conflict areas
HURFOM: Innocent civilians are routinely being injured or killed admits escalating armed conflicts.
Local people are concerned about their personal safety and are increasingly critical of the reckless fighting in their area by armed groups, including the junta forces.
On the night of May 21, a passenger car traveling on the Yangon-Mawlamyine road hit a landmine in Kamar Sai village, Don Won village tract, Thaton Township. Three passengers were injured.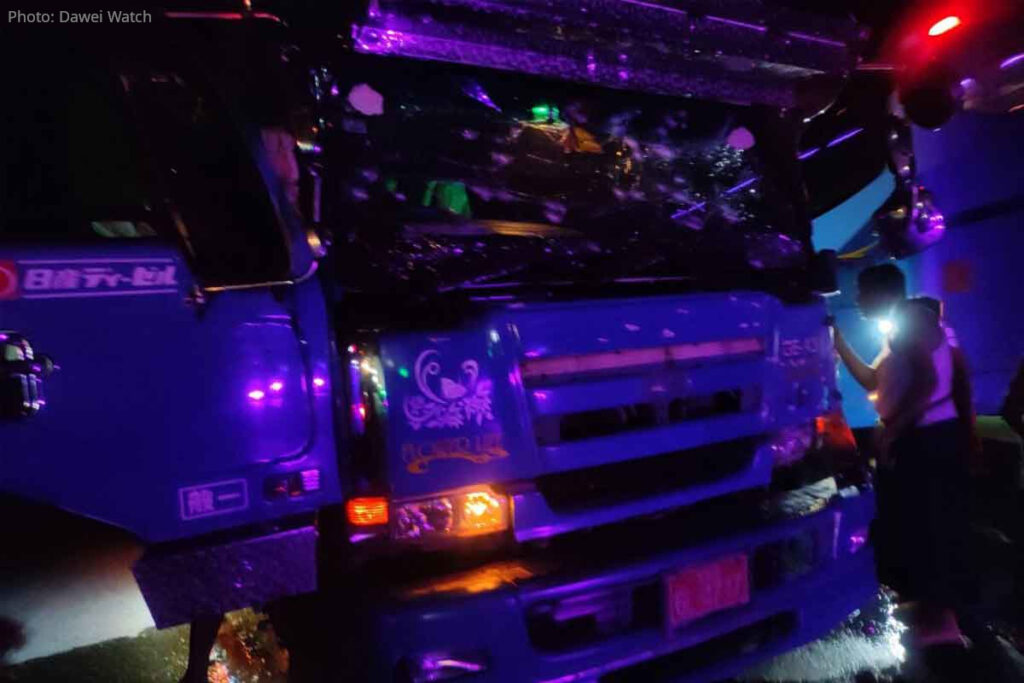 On May 26, around 9:00 pm, a 22-wheeled truck struck a landmine between milepost No. (135/2,3) on the Yangon-Mawlamyine highway. One person, Ko Hein Zin was killed, and two others, U Than Min Theik and Ma Khin Zar Hlaing were injured.
It is not yet known which group is responsible for placing the landmine.
On May 22, around 10:00 pm, a truck loaded with paving stones was driving from Pha An to Nay Pyi Taw and it struck a landmine injuring a 2-year-old child and the mother.
According to local sources, on May 27 at around 8:00 am, 2 young people were killed and 5 others were injured when an armed clash erupted between the junta troops stationed near Daung Ywar village, Belin Township, and a local Karen group.
"We are very concerned because the place where the junta and the revolutionary groups are battling is in the middle of our unarmed civilian population. In the midst of these armed conflicts, there are near daily reports of casualties. Our people are struggling for our livelihoods in the midst of heavy weapons, guns, and drones, so we are worried about when it will be our turn. What we want to request is that you please don't fight here, and our lives are spared. We have families who depend on us," a 45-year-old resident of Daung Ywar village, Belin.
Comments