NMSP urges Burmese army, the KNLA and PDF not to harm villagers
HURFOM: On January 29, 2023, the Thaton District New Mon State Party (NMSP) released a statement urging the Burmese army, the Karen National Liberation Army (KNLA) and the People's Defense Forces (PDF) not to harm civilians or villages during their confrontations.
According to the statement, the NMSP has formed a team to assist internally displaced persons get to safe shelter. The party had also donated ten millions Kyat for IDPs.
There was an armed clash between the Burmese army and the joint forces of the KNLA and the PDF near Kan Ne village, Kaw Ka Rate Township, in Karen State that took place from January 22nd to the 26th of 2023.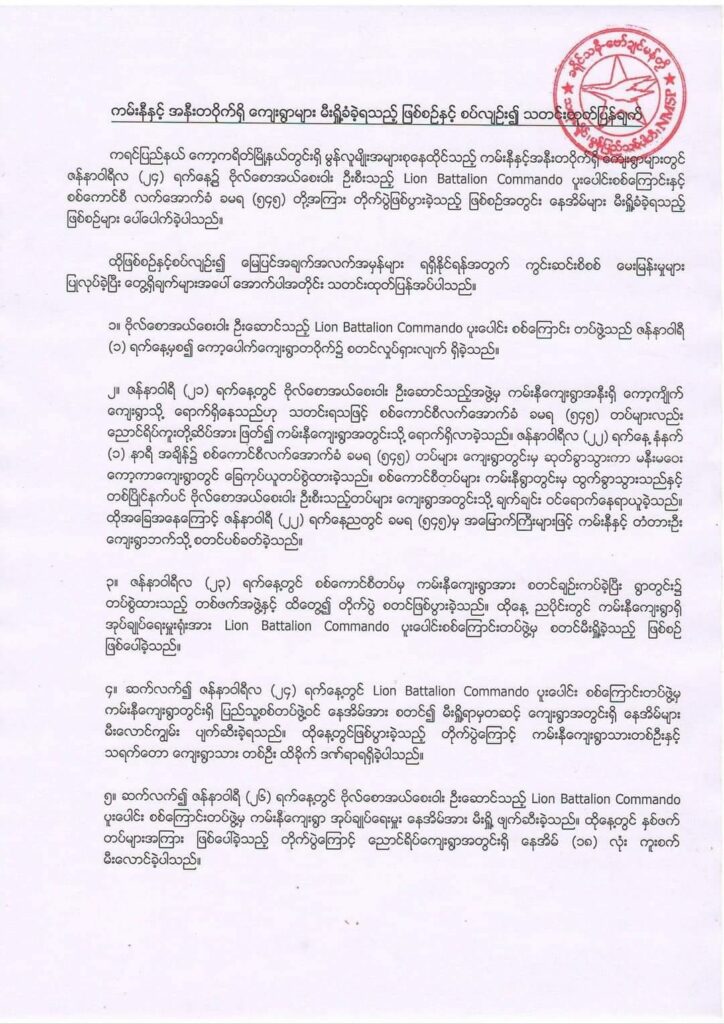 21 houses from Kan Ne village were burnt down by the joint forces and another 18 houses were burnt down in Nyaung Yeik village.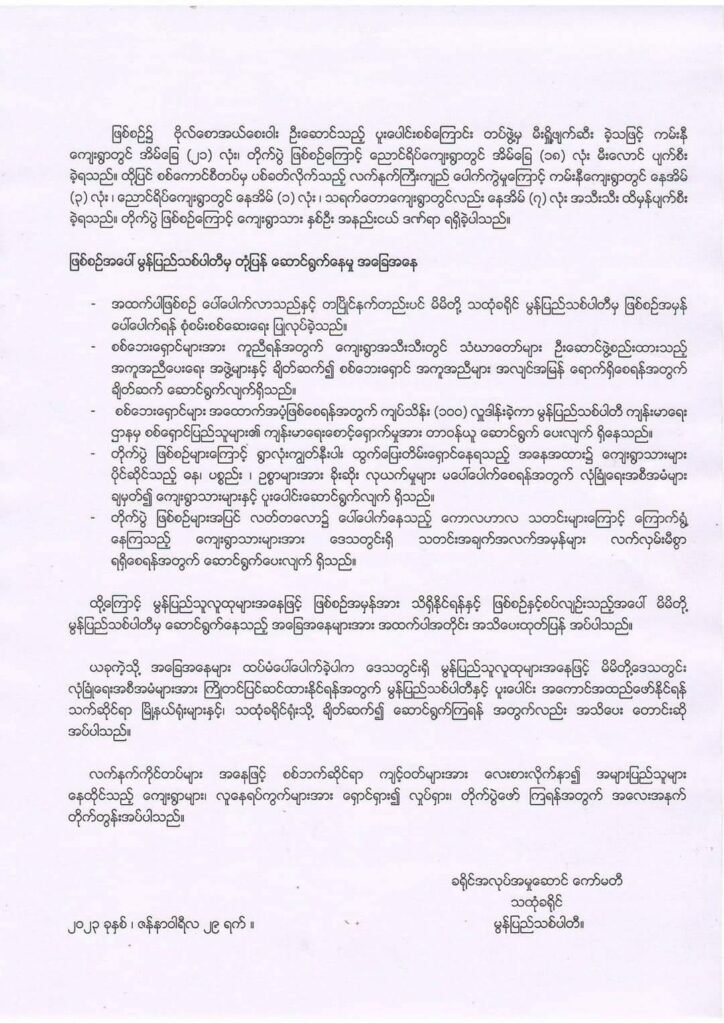 Additionally, a house in Kan Ne, a house in Nyaung Yeik and seven houses in Tha Ye Taw were heavily damaged by artillery fire launched by the Burmese army.
A villager from Kan Ne and a villager from Tha Yet Taw were also injured during this armed clash.
About 4,000 villagers fled their homes. Some villagers have returned as the situation becomes more stable. Many villagers, however, are waiting and worried that another armed clash may develop.
Comments