About 1,000 Mon residents from East Zami River flee their homes
HURFOM: Increasing armed clashes between the Burmese army and the joint forces of the Karen National Liberation Army (KNLA) and the People's Defense Forces (PDF), has forced  roughly 1,000 Mon residents from the East Zami River, Kyarinnseikyi Township, in  Karen State, to flee their homes.   The internally displaced people  took temporary shelter in the Mon villages in the West Zami River.
Kyarinnseikyi Township is mostly inhabited by Mon and Karen nationals. Karen people live mostly in the East Zami River.
"A lot of villagers from the East River ran to our villages. Some of them are staying at the monasteries while others are at relatives' or friends' houses. I think there are about 800 or 1,000 villagers," said a villager from Way Thar Le village, Kyarinnseikyi Township.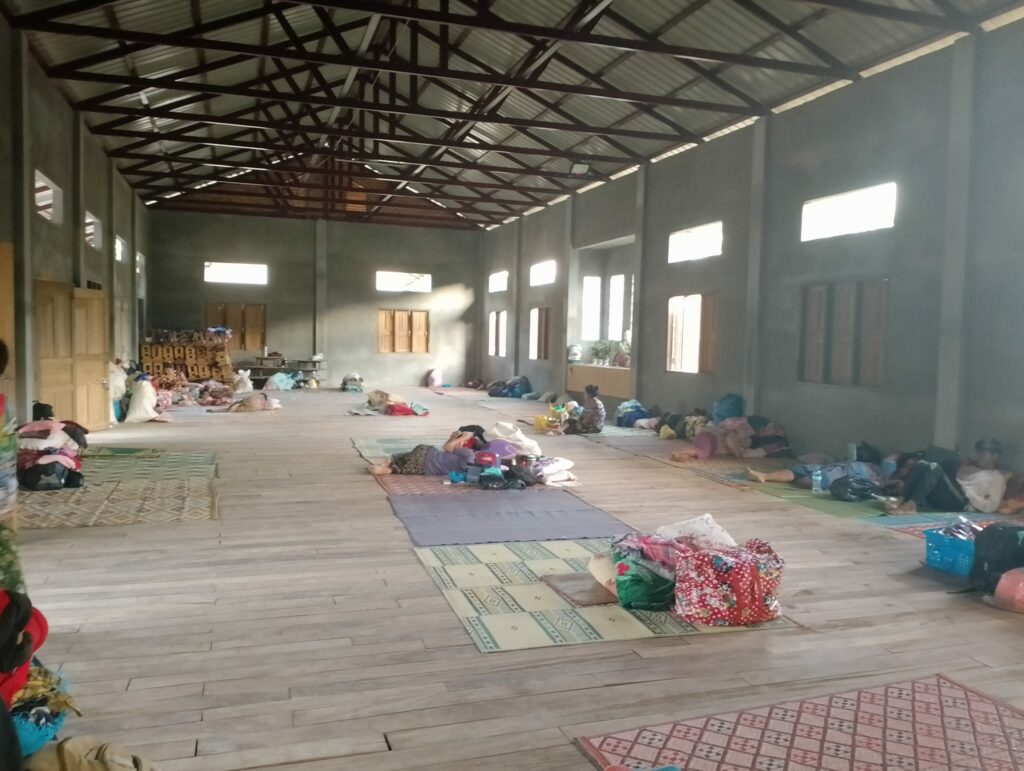 Artillery shells were directly dropped onto villages. Reports on injuries or fatalities were not yet reported.
"Armed clashes have happened nearly every day in the East River. In the West, armed clashes have happened in the Ka Lae – Da Gon Die area. The Mawlamyine District of the West Zami River is controlled by the New Mon State Party, and it is peaceful. That's why villagers from the East fled here," said a villager who helped villagers.
Because it is now winter, children and the elderly are at an increased risk of contracting an illness, raising concerns about the humanitarian impacts from the armed clashes.
There is no sign of an end to the hostilities. Villagers alongside the Zami River are collecting food and digging bomb shelters.
Brigade #6 of the KNLA announced to residents not to use the Kyarinnseikyi – Three Pagoda Pass Road from January 16 – 23, 2023.
Comments