Number of orphans rises significantly under military junta's rule
HURFOM: Since the military junta coup the number of orphans in child care centers and orphanages  has grown significantly. 
According to a senior monk who runs a self-reliant orphanage in Mudon Township, Mon State, "We had 30 children before the coup. But the number doubled under military rule and now we have 60," said the monk.
Many parents have lost their jobs since the military coup, and the economy has seen a major increase in the cost of basic commoditions. As a result parents are unable to feed their children, so they send them to child care centers or orphanages.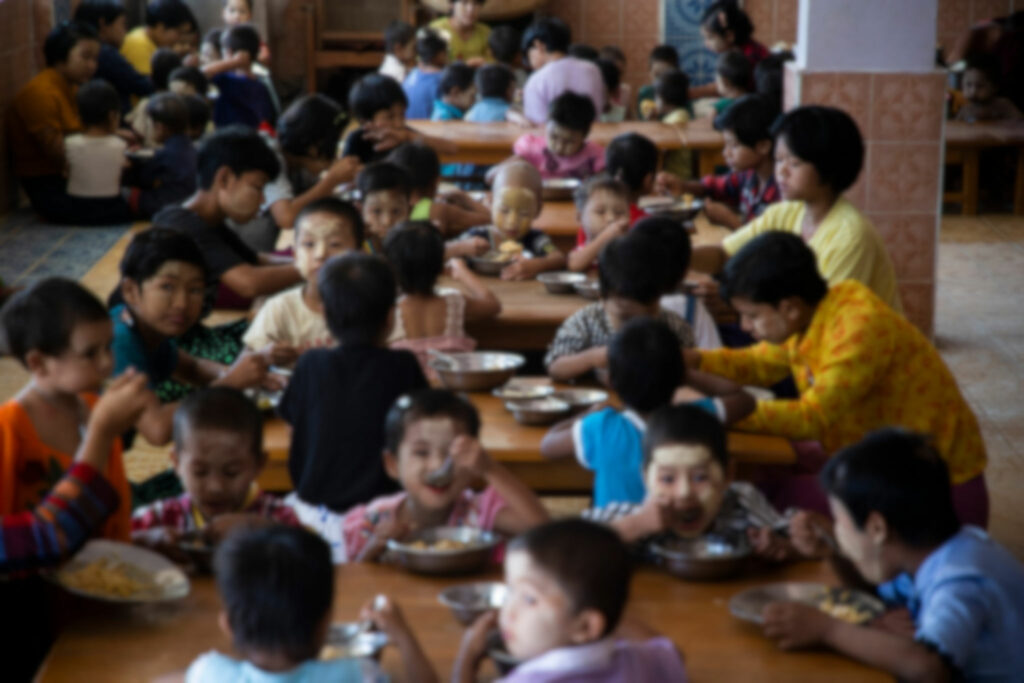 "We accept all poor children or orphans. If a child wants to be ordained as a novice monk/nun, we fulfill his/her desires. If he/she doesn't want to be a monk or nun, we enroll them in schools. Everything is free here," continued the monk.
Despite this service, donations to child care centers or orphanages have declined making it a challenge to run these centers.
Comments