UEC applies pressure on small political parties
HURFOM: The military junta is preparing to hold an election in 2023 and the junta-controlled Union Election Commission (UEC) have put pressure on small or ethnic political parties, according to the political sources.
The UEC recently informed all political parties of an amendment driven by the junta establishing new membership numbers within political parties, and requiring parties to pay a fee to the UEC.
Previously, a union-level (national level) political party had to provide a list of only 1,000 members but now, they must show registration of up to 100,000 members. They also must pay a million Kyat to the UEC as a registration fee.
These changes will have a dramatic impact on small and ethnic political parties.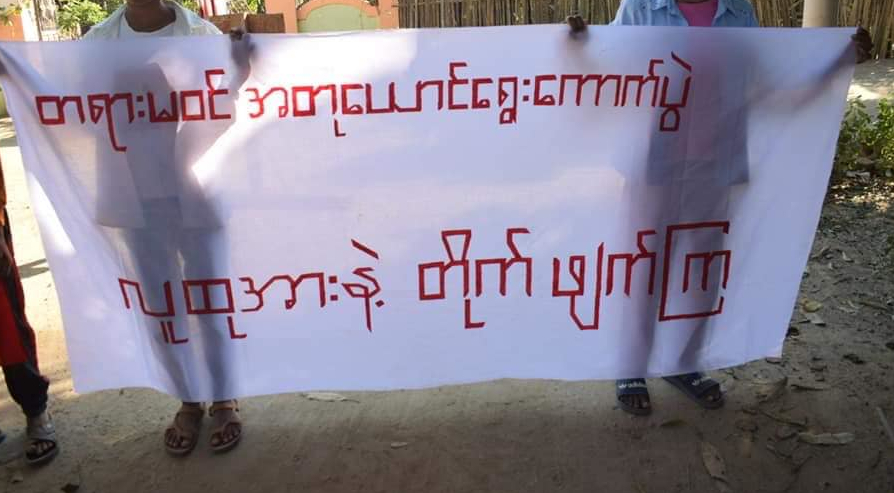 "The junta wants to eliminate small parties in our country. I've accepted that we have too many political parties but this amendment will create a huge disaster for the ethnic political parties," said one political analyst.
In addition the new amendment requires political parties to form a township-level entity in 165 townships which is the half of all 330 townships across Burma.
The amendment amounts to banning ethnic political parties from competing in union-level elections.
For instance, the Mon political party the Mon Unity Party (NUP) is registered as a union-level political party and they are active in just 17 townships in Mon and Karen States and Tenasserim Division. It is impossible for the MUP to form township-level political parties in 165 townships.
Burma has more than 90 political parties and more than 50 have never won a seat in previous elections.
Comments