Electricity committee members threatened to hand over village funds to junta Administrator
HURFOM: In Hnee Padaw village, Mudon Township, Mon State, 6 members of the Mon Peace Defence Front (MPDF) and the Hnee Padaw Militia arrested two members of the Village Electricity Providing Committee on September 5, 2021, for threatening other committee members to hand over the electricity fund to the junta-appointed Administrator.
They told other committee members the fund must be given to the Administrator's office at 10 am on September 6. Committee members attempted to negotiate for additional time, but the junta's administration team denied their request.
"They took us to the office of the MPDF in Thanbyuzayat. They threatened us to hand over the fund. They had guns. If we did not hand over the funds, we felt threatened. Our lives are in danger now. We want to live peacefully so the committee planned to hand over the fund today (on September 6)," said a local source.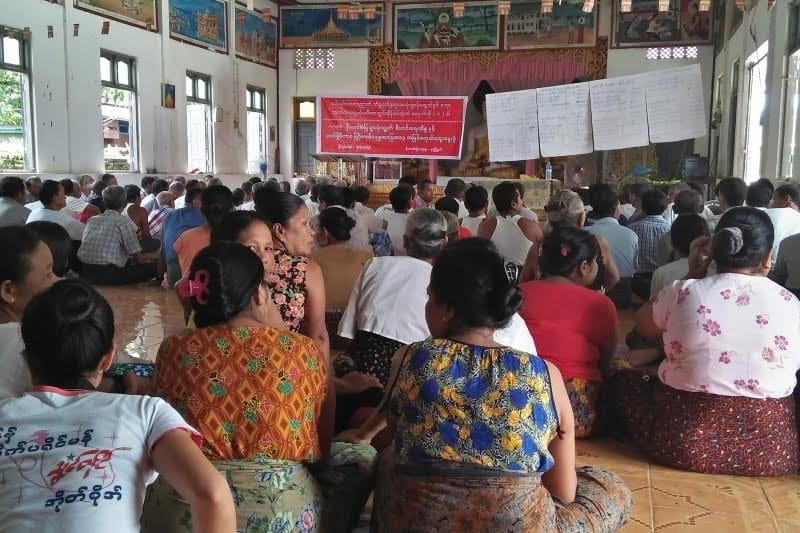 After the former junta-appointed Administrator, U Ah Man, was killed by unknown gunmen on July 31, his brother-in-law U Tin Shwe became his successor.
During the time U Ah Ma was Administrator, electricity providing committee members were also threatened to give up the fund. Those extortion attempts led some committee members to flee their village.
"The current administrator wasn't officially appointed. He just took his brother's position after his death. Even the Township GAD (General Administration Department) did not accept him. The villagers did not agree to hand over the fund. But (the village administration team) was cooperating with the armed groups, so villagers gave up because they're afraid of being harmed," said another source.
The Hnee Padaw Village Electricity Providing Committee was officially formed by the Mon State government on October 29, 2019 with 15 members.
Comments