Protective equipment for Covid-19, triples in price during third wave in Mon State
HURFOM: The rise of Covid-19 cases and an increasing death rate is impacting the price of personal protective equipment (PPE).
According to the local sources, the price for PPE items like hand sanitizer, face masks and related shielding has tripled in price. Some PPE is even out of stock due to the high demand.
"Previously, the price for a box of disposable face masks was between 1,000 or 1,500 Kyat, but now a box of surgical masks is priced at 2,500 or even 3,000 Kyat. In some medical stores they are out of stock. Customers have to order two or three days in advance," said a store owner from Thanbyuzayat.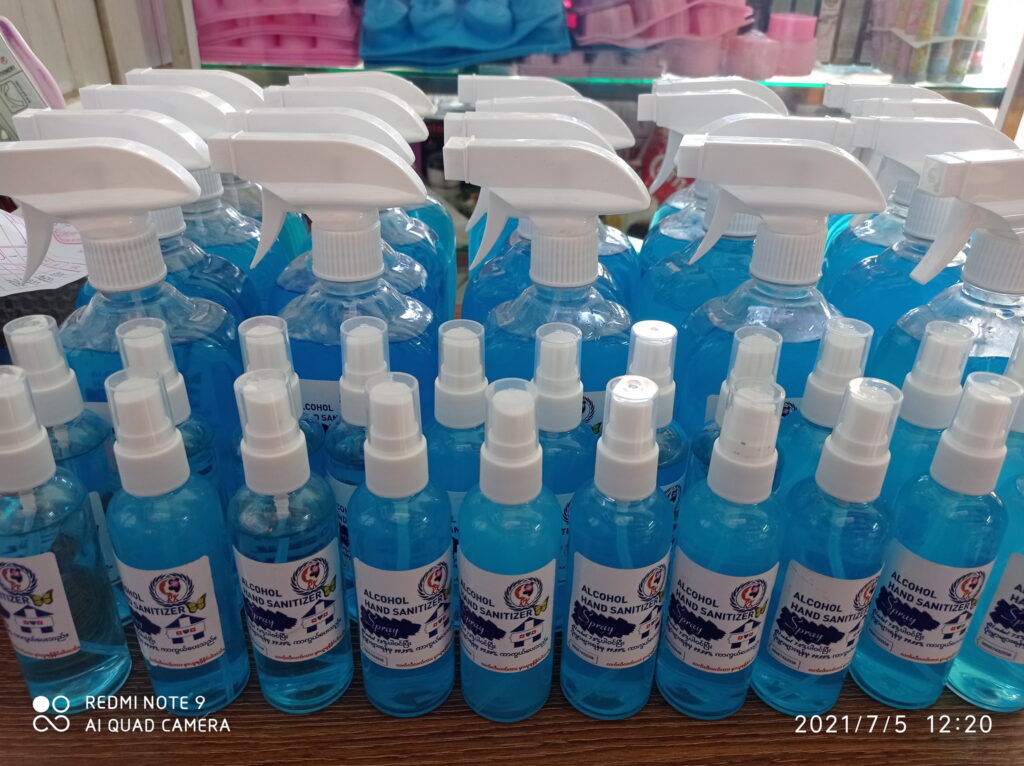 Case counts have been increasing in Mon State, resulting in the Ministry of Health and Sport issuing a "Stay at Home" order effective July 7th.
"The disease will spread more and more. "Stay at Home" orders make it difficult to travel and PPE is expensive and even out of stock. The situation is getting harder and harder," said a chemist in Mudon.
As of July 8, 1,800 COVID-19 positive patients were detected in Mon State and nearly 50 had died from the virus.
Comments