Price of rice increases as rumour of lockdown circulates
HURFOM: The number of COVID-19 cases has dramatically increased during the third wave and there is a rumor that the authorities may lockdown some specific wards or villages in order to control the spread of the virus.
The number of COVID-19 patients and the death toll in Mawlamyine and Thanbyuzayat has been increasing day after day. On July 3, five COVID-19 patients died in Mawlamyine General Hospital and 15 patients already passed away in Mon State in 2021.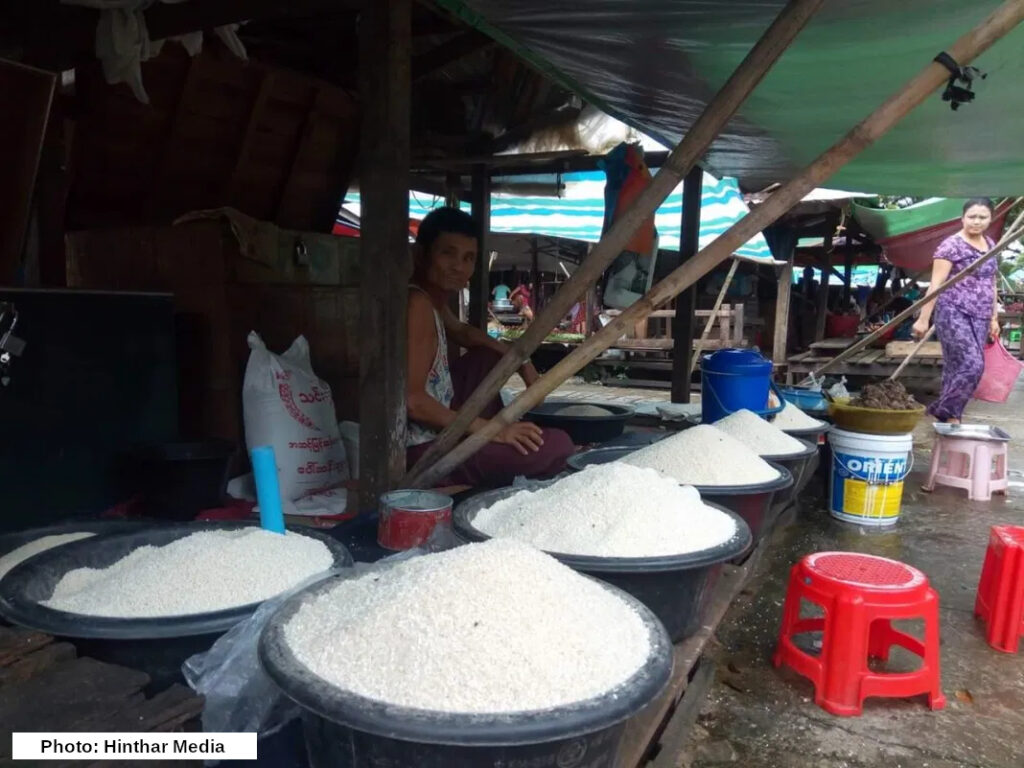 The five wards in Thanbyuzayat have been put under a "Stay at Home" order and restaurants in some townships have been ordered to operate only via "Take Away" system.
People are afraid of commodity shortages and are starting to buy and store rice, resulting in a sharp price increase. A bag of rice is now 5,000 Kyat.
"We've heard that if the infection rate of the virus continues, Mawlamyine and Thanbyuzayat will be locked down soon. So people are collecting the commodities. That's why the price of rice has sharply increased," said a member of a charity group in Mudon.
In June, the price of a 100-lb rice bag was about 35,000 Kyat but that same month, people were paying 40,000 Kyat.
"The commodity price shouldn't rise during the COVID-19. The more the disease spreads, the more people are in trouble. There are movement restrictions and a decline of income. People can't afford food. So the authorities should control the commodity price," continued the member of the charity group.
Comments