June 2021 Situation Overview
HURFOM, Mawlamyine: In June HURFOM observed pro-democracy activists targeted alongside increasing midnight arrests in Mon State, Karen State and Dawei. Our monthly breakdown spotlights these injustices, which are ongoing & continue to unjustly target civilians. See in full: http://ow.ly/Dmi650FnfAF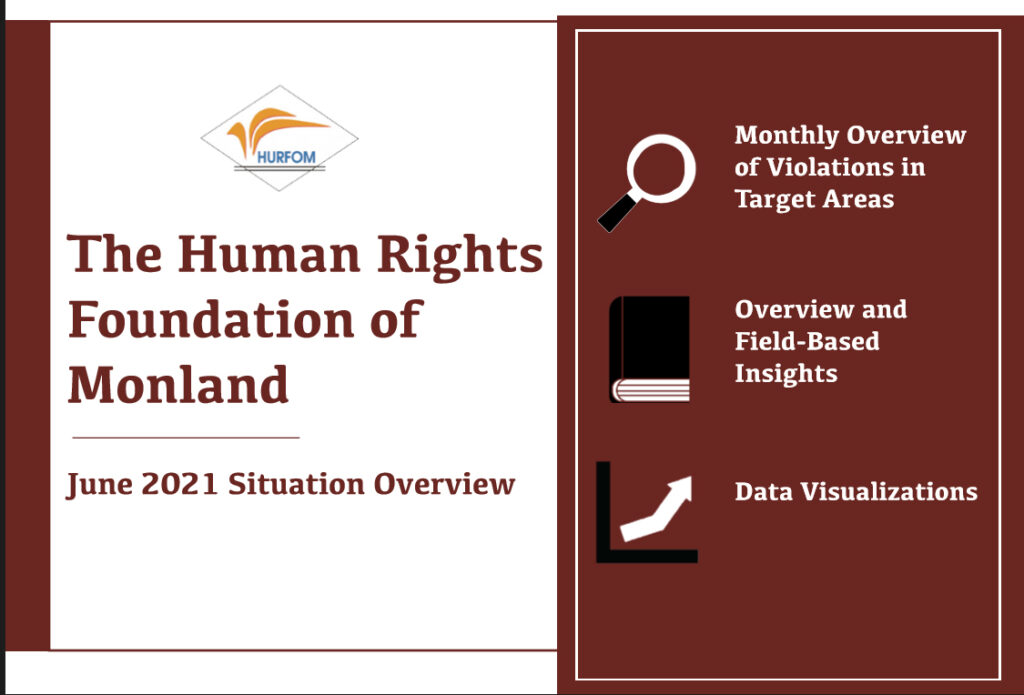 ANALYSIS
Over the last month, multiple tragedies have unfolded in Burma which have explicitly targeted civilians. Unlawful arrests, particularly at night, are on the rise in HURFOM target areas. Despite a release of political prisoners at the end of the month, very few from Mon State, Karen State and Dawei region were freed, particularly political prisoners. The internal conflict which has waged across Burma's ethnic states are also contributing to a humanitarian crisis where hundreds of thousands of civilians are displaced.

On World Refugee Day, HURFOM released a briefing paper titled, DISPLACEMENT ON THE RISE: A Crisis in Mon State, Karen State and Tanintharyi Region which observed the chaos and instability of the current situation inflicted by junta security forces. Their brazen attacks on civilians are being perpetrated with impunity. With the military in control of key government ministries, there is no law. There are no domestic mechanisms of accountability being upheld. The violations are ongoing and have led to at least 1000 residents (in HURFOM target areas) fleeing daily threats and violence. The lack of security in these areas only exacerbates people's fears. Many are forced to relocate at least temporarily as they hope for conflict to end so that they can return safely to their communities.

The international community must use their leverage to hold the Burma Army accountable to put an end to the economic and human rights crisis they are responsible for.

Comments