Number of COVID-19 patients on the rise: People neglecting health rules
HURFOM: Since the onset of the February coup to June 15, 2021, there have been more than 30 COVID-19 cases detected in Mon State,  and five direct deaths have been recorded.
Despite the continuing lethality of the pandemic people in Mon State are not paying attention to health protection rules to mitigate the spread of the disease.
"No one pays attention to infectious diseases. Some villagers have even doubted if COVID-19 really exists, suggesting it is just a means to spy on or control people. They've just focused on the political situation," said one resident from Mudon Township.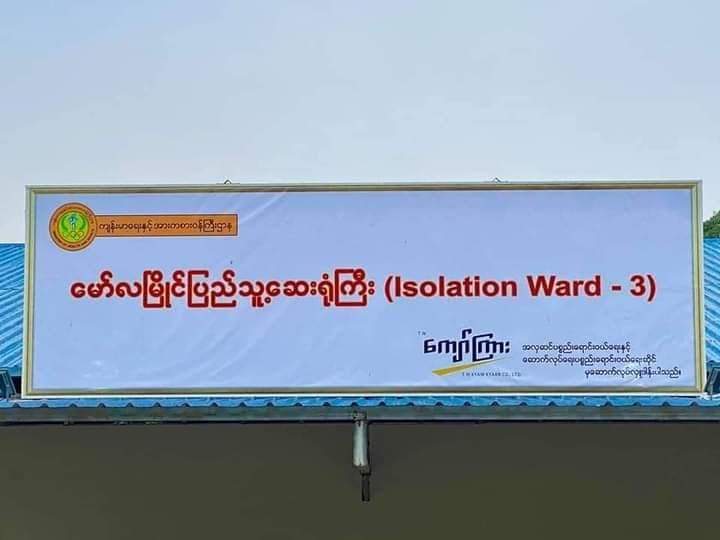 Fewer people are wearing masks, or respecting stay at home directives and physical distancing protocols.
"Going outside or going to the market, most villagers do not wear masks. Just a few people who are cautious about COVID-19 have reminded their family members to wear masks and to avoid going outside. No one is educated about COVID-19 and on one cares about the disease," said a Thanbyuzayat resident.
Others also point out that it is less common to see people exercising public health precautions.
"Now people are just paying attention to the political crisis and have forgotten about COVID-19. They are not as frightened of COVID-19 as they were before. In villages, people have celebrated events and ceremonies that attract huge crowds. They are listening to the news of the anti-coup movement, not the news of how many COVID-19 cases are increasing per day," said a young person from Thanbyuzayat.
In the Mawlamyine General Hospital there are now 15 patients receiving treatment in an isolation ward.
Recently a student from Number 9 Basic Education High School in Mawlamyine was diagnosed with COVID-19, but the school did not close, because classmates and teachers that were in contact with the student tested negative to the virus.
Comments