MUP candidate assassinated: Mon organizations concerned this was an act of political terrrorism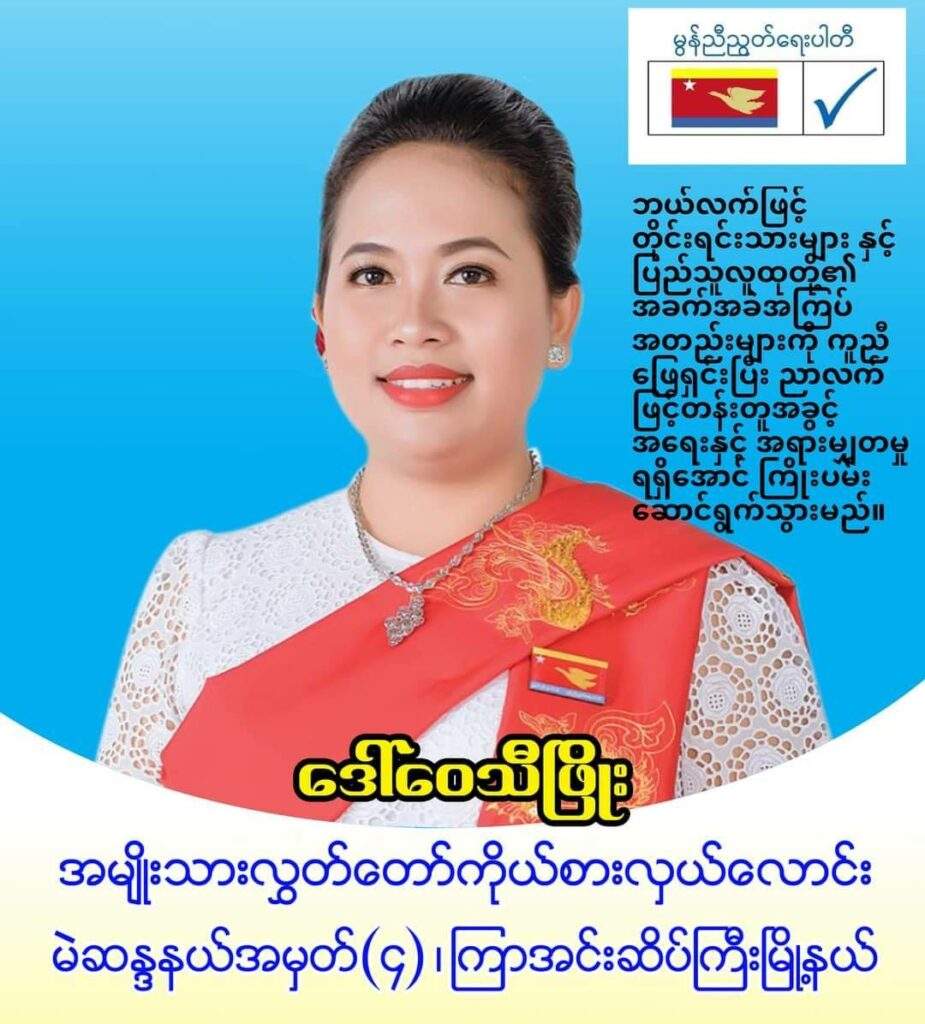 HURFOM: On June 8, 2021, Mi Wai Thi Phyo, a Amyotha Hluttaw candidate with the Mon Unity Party (MUP) from Kyarinnseikyi Township, Karen State was assassinated and died in the evening at the Three Pagoda Pass General Hospital.
Numerous Mon organizations released statements expressing sorrow for the death of Mi Wai Thi Phyo.
The MUP and other Mon organizations believe the assassination may have been an act of terrorism and urged others not to create ethnic conflict.
On June 9, the MUP strongly condemned any acts of terrorism that create ethnic conflict and regional instability among all ethnic peoples living in Mon region.
Mon Against Dictatorship (MAD) another organization seeking justice for Mi Wai Thi Phyo assassination also released a statement.
"We strongly condemn all kinds of terrorism that including assassination to spur ethnic conflict during the era of political crisis and revolution against the dictatorship," stated the MAD on June 9.
Dr Aung Naing Oo, a popular Mon political leader and former Deputy Speaker of Mon State Parliament, posted on his social media that it was totally awful if the assassination of Mi Wai Thi Phyo was political motivated.
The MUP and many Mon organizations are demanding justice.
The New Mon State Party, the ethnic armed organization of the Mon people, released a statement on June 9 stating the NMSP must investigate and hold the terrorists accountable.
Comments