Weekly Update in HURFOM Targeted Areas (17 May – 23 May 2021)
HURFOM, Mawlamyine: Security forces continue to wage war against civilians with impunity. According to HURFOM data, there were 12 cases of looting, confiscation, and destruction of property and mobile devices, as well as an additional 30+ cases of motorcycles being stolen by military troops in Dawei. There was approximately six million Myanmar Kyat confiscated. Of those arrested, one includes a Myanmar Red Cross Society member and medical doctors. The youngest detainee arrested this week is 17 years old.
The targeting of activists affiliated with the Civil Disobedience Movement has resulted in ongoing midnight raids and arrests by informers and plain-clothes police officers. The soldiers are not discriminating by age or gender in their illegal abductions. Loved ones, including family members and friends, are left without answers. Meanwhile, the Ministry of Education continues to unlawfully dismiss education staff for their activities challenging the junta. Nonetheless, people are resilient in their efforts to continue protesting against the illegitimate rule of the military.
Internal displacement in our target areas has increased as civilians from Karen and Mon States begin relocating to urban areas which are safer than those in rural areas.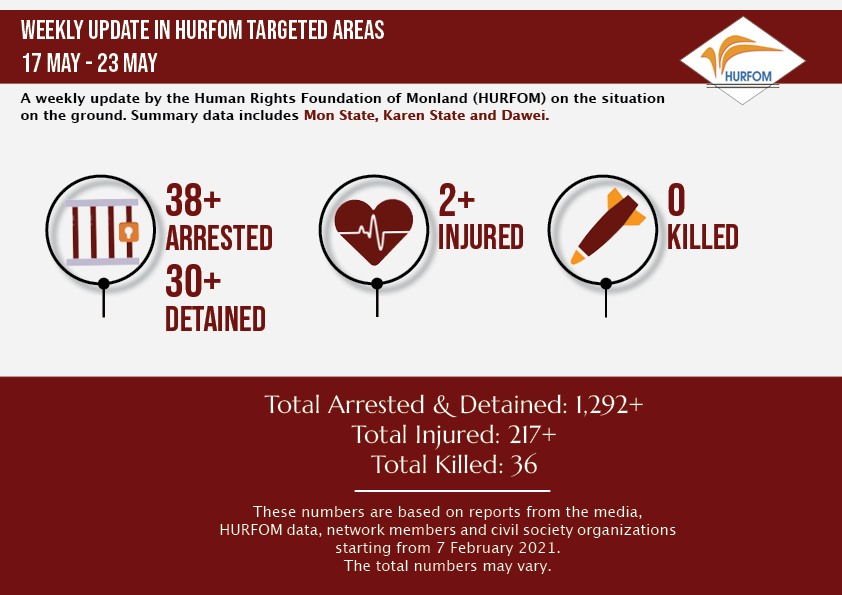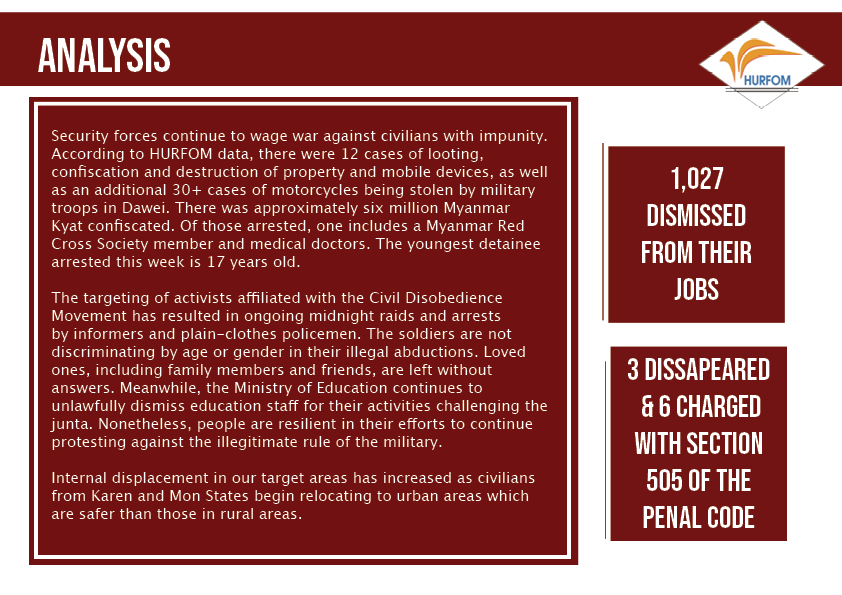 Comments