Military junta must be held accountable for mass killings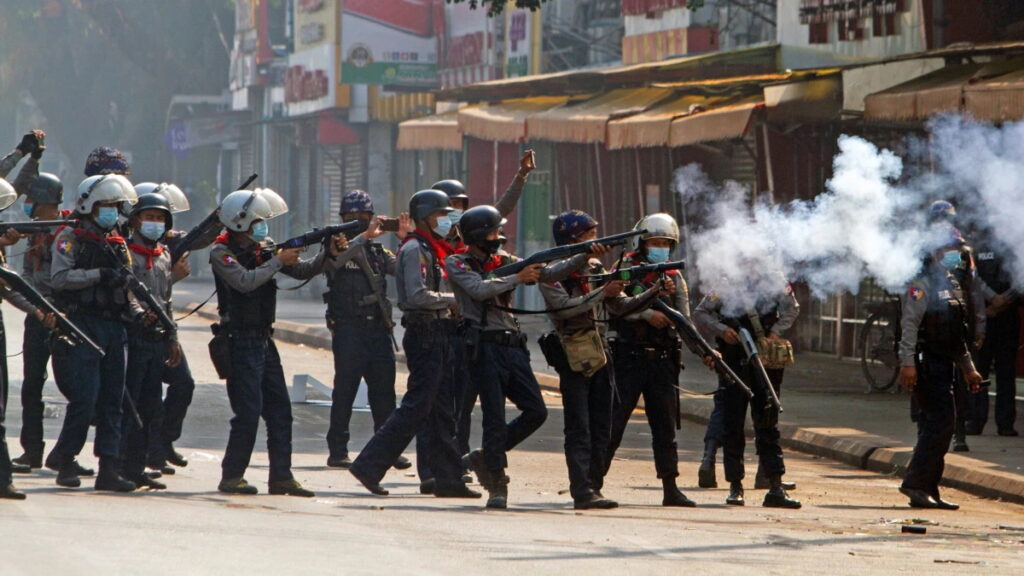 HURFOM: Since February 1, 2021 in what is being called the Burma Spring Revolution, more than 700 innocent people have been killed by the armed forces also known as the Tatmadaw.  
General Yawd Serk, Acting Leader of the Peace Process Steering Team (PPST) on April 26, 2021 indicated that the leaders of the military junta must be held accountable for mass killings committed by their troops.
Armed forces of the junta have also brutally arrested, destroyed property and robbed thousands of others.
The Assistance Association for Political Prisoners (AAPP), has documented that as of April 26, 745 people have been killed and 3,371 arrested or sentenced.
On March 27, the US Ambassador to Burma, Thomas Vajda said the security forces were murdering unarmed civilians, including children, — the very people they swore to protect and that this bloodshed was horrifying.
The Tatmadaw is notorious for impunity. In 2007, seven soldiers were sentenced to jail for 10 years for their role in the mass murders in the Northern Arakan State. They were released from the prison just a year after their sentencing.
The Committee Representing Pyidaungsu Hluttaw (CRPH) said they have collected roughly 18,000 pieces of evidence related to crimes committed by the military junta's armed forces. The Committee is preparing to file a lawsuit against the junta both in Burma and with international halls of justice.
The military argues that the 2008 Constitution (which they wrote) includes Article 432, citing that no action conducted by the military during a state of emergency can be the basis for legal actions. However, the CRPH announced on March 31 the 2008 constitution was null and void (totally abolished) as a result of the coup.
On February 25, Antony Blinken, the USA's Secretary of State, said the international community would continue to promote accountability and respond to violence directed against peaceful protesters in Burma.
Comments