Millions expected to go hungry as consequence of military coup
HURFOM: On April 22, 2021 the World Food Programme (WFP) estimated that 3-4million people across Burma will experience hunger within the next six months, due to combined impacts of the pandemic and the military coup.
"More and more poor people have lost their jobs and are unable to afford food. A concerted response is required now to alleviate immediate suffering," said WFP Myanmar Country Director, Stephen Anderson.
Commodity prices are rising sharply in Mon State due to the crisis. The price of the staples such as rice, cooking oil, chilli and onion are much higher than three months ago.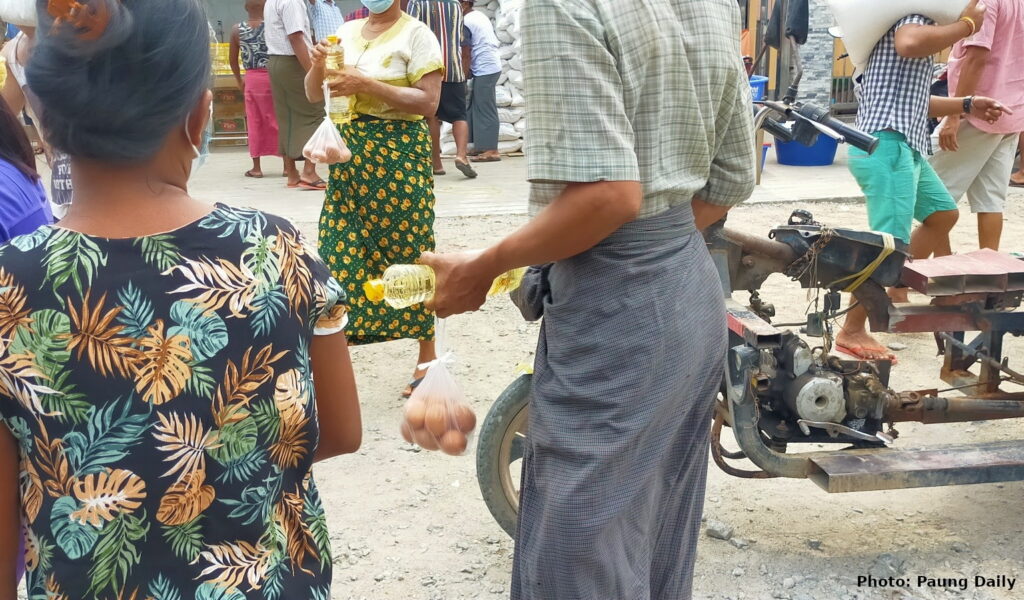 WFP is urging the traders within international markets to show support to the people of Burma and stabilize commodity prices to counter a potential hunger crisis.
The Ministry of Commerce, Department of Trade announced on April 18 that cross-border trade of four basic foods, (rice, oil, chili and onions) would be banned effective May 1. Only imports will be permitted.
Further exacerbating factors include, the banking system which is not fully operational, and digital money services are difficult to access due to frequent shutdowns of the internet and mobile data services. In addition, transportation of goods to markets has been interrupted by nightly curfews and the military stopping vehicles.
Rubber plantations, salt farms, tourism, and SME's, all critical parts of the Mon State economy have all been seriously impacted by the political crisis.
Comments