There have been more than 40 armed clashes since the coup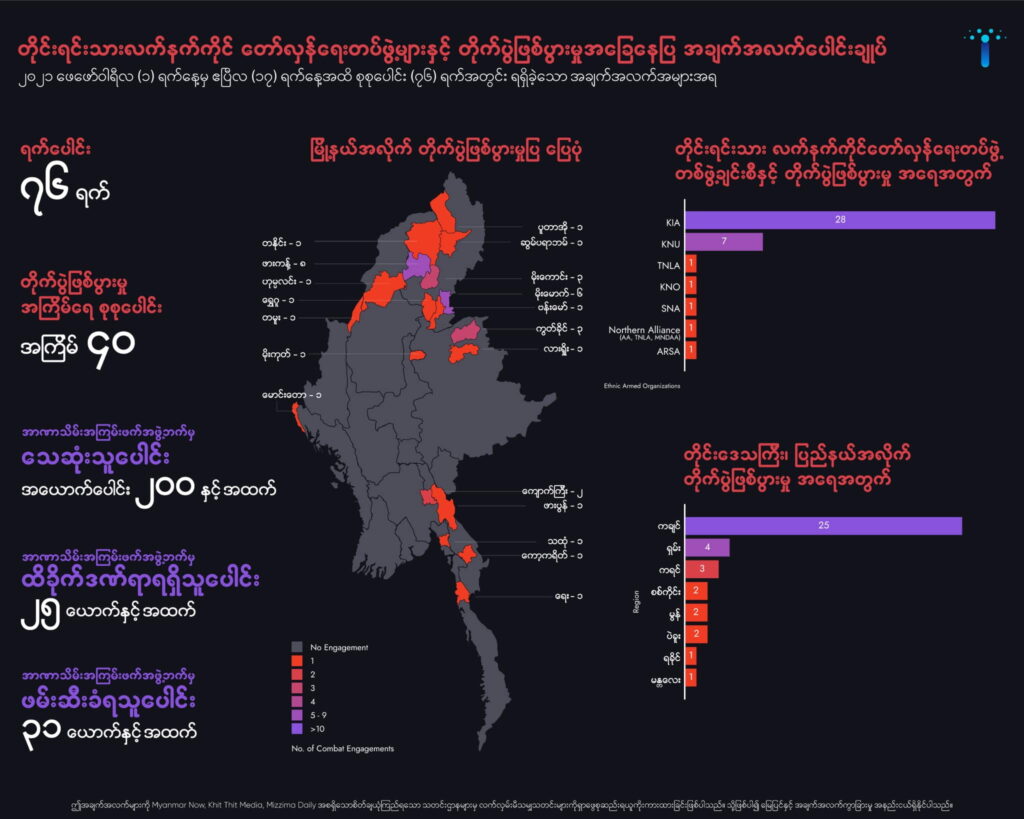 HURFOM: In the past 76 days, since the February-1 coup, there have been more than 40 armed clashes between the Burmese military (Tatmadaw) and Ethnic Armed Organizations (EAOs).
Violence between the two forces has taken place in Thaton and Ye Townships of Mon State. In addition the Tatmadaw has clashed with the Karen National Liberation Army (KNLA) of the Karen National Union (KNU) and the Kachin Independence Army (KIA)..
Most of the fighting has involved the Burmese military and the KNU and the KIA. 28 armed clashes occurred with the KIA and seven with the KNU.
Both soldiers and civilians have suffered loss of life and serious casualties. In addition thousands have fled from villages. The Burmese military has targeted and bombed numerous villages.
The Office of the Commander-in-Chief announced the military would not conduct any military actions between April 1 to 30, 2021 but EAOs have said that announcement was fake, noting that the Tatmadaw has been accelerating military advances in the areas controlled by the EAOs for some time now.
Comments