Tatmadaw ceasefire announcement rings hollow
HURFOM: The Burmese military (aka Tatmadaw) launched an attack on the Kyouk Zouk Base, Brigade No. 1 of the Karen National Liberation Army (KNLA/KNU) in Thaton Township, Mon State at 7:25 pm on April 2nd. 
On March 31, the office of the Commander in Chief of the Tatmadaw had announced that in order to advance peace, the military would stop all military activity during the month of April 2021, except in cases when the security of the State or its bureaucracy is in jeopardy or under attack.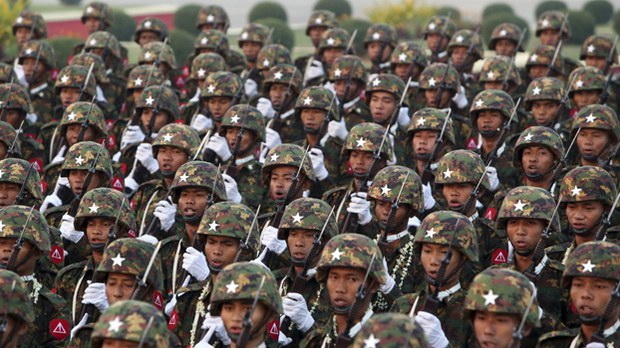 The announcement of a qualified ceasefire, was not well received by the Kachin Independence Army (KIA), who noted the military had been accelerating its operation into their controlled area even before the announcement.
On March 30, 2021, the Tatmadaw informed the Border Committee of Mae Sai in Chaing Mai, Thailand they would launch attacks on all bases of the Shan State Army (RCSS/SSA) located near the Thai-Burma border.
A Tatmadaw airstrike also resulted in 20 civilian deaths near the KNU Brigade No. 3 and Brigade No. 5 controlled areas. It is estimated that roughly 12,000 fled to Thailand.
Comments