Meeting between NLD and MUP canceled
HURFOM: On January 4, 2021, the National League for Democracy (NLD) and the Mon Unity Party (MUP) had planned to have a political dialogue to discuss the future of the Union in Mawlamyine, Mon State. However, the meeting was canceled because the two parties failed to reach an agreement on where the dialogue should be held.
The NLD wanted to hold the dialogue at their main office on Strand Street, but the MUP proposed a neutral meeting place.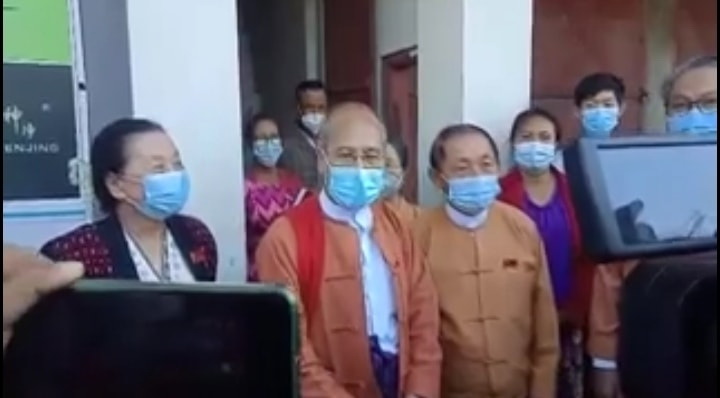 "We've proposed to meet at a neutral place. But the NLD hasn't replied yet. Their action has reflected their opinion of the ethnic political parties," said Nai Layi Tama, the Joint Secretary of the MUP.
MUP requested a neutral meeting place because there must be mutual respect and equity between the two sides.
"For the sake of the Union, we are ready to meet with any party at a neutral place," continued Nai Layi Tama.
Dr Aung Moe Nyo of the NLD said he was instructed to meet with the ethnic political party's at NLD offices in the particular States of the ethnic parties. He reported back to the Central Executive Committee that the scheduled dialogue had been canceled.
MUP has responded that now it all depends on the NLD whether or not there is any dialogue.
"The one who wants to find a solution is the one who has to sacrifice. If either side doesn't want to sacrifice, the situation will not be okay. I want to say that to settle the problem is the most important thing," said a political analyst from Mawlamyine.
On January 1, 2021, the NLD only met with the elected representatives from the local ethnic political parties at their main office in Myint Kyi Nar, Kachin State. In response, the Vice Chairperson #2 of the Kachin State People Party (KSPP) said that meeting did not represent the stance of their political party.
Comments