Communities in Ye Township complain police fail to take adequate action in response to increased drug usage
HURFOM: The Mon State Hluttaw General Issues Review committee heard complaints from communities in Ye Township, that the police failed to take action in the face of increased drug usage.   The complaint was registered during a Drug Issues Reduction conference held on January 23rd of this year.
"… drug usage has been increasing year after year in Ye Township. Students from the 7th grade are using now. We are not satisfied with the anti-drug police action. The communities will report the drug issue when they know [it is taking place]. But (the police) response and action is very slow," said U Aung Naing Win, who attended the event.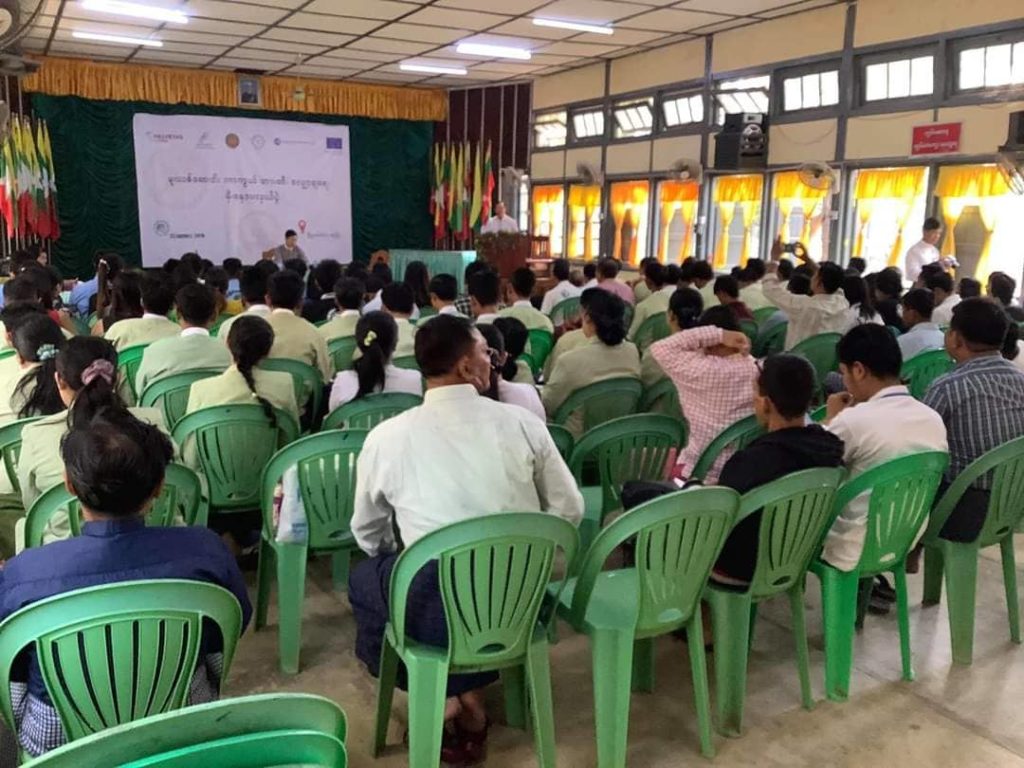 Conference participants also raised concerns with how the police are responding to reports being made by concerned community members, placing them in potential danger. U Aung Naing Win, added, "the police must protect the rights of [those reporting drug use] If not, the police will disclose [the names of those] who reported it,"
Despite successive governments proclaiming that citizens have a national duty to confront illicit drug use, the problem has been growing throughout Myanmar year after year.
"In the speech, the Prime Minister of Mon State proclaimed a plan to tackle the drug problem with projects. But there has been no significant development," argued Aung Naing Win.
Aung Kyaw Thu, Chairman of the Complaint and Appeal and General Issues review committee responded that civil society organizations, and youth have a role to play in facilitating frank and open discussions in their communities about the growing drug problem.
"We will conduct (discussions) in another Township. Ye is far from administrative power. And there was a lot of noise about drugs. The government has called for control of the drug problem at the 11th Parliament, I made a statement. How much do people on the ground know about it? How much do they understand?We will listen to the voice of people regarding responsibilities and accountabilities," said Aung Kyaw Thu.
He also noted that the information received from communities will be submitted to the government.
The Mon Area Community Development Organization (MACDO) and Mon Youth Network Ye also held an anti-drug campaign in Ye Town last November 1, 2019.
Comments