Villagers oppose local stone mining project near Hpa-an
On November 22nd2017, 30 villagers from Loon Nya village, Hpa-an Township, Karen State held a press conference in Hpa-an City to voice their opposition to a local stone mining project that may negatively affect the local environment and natural resources.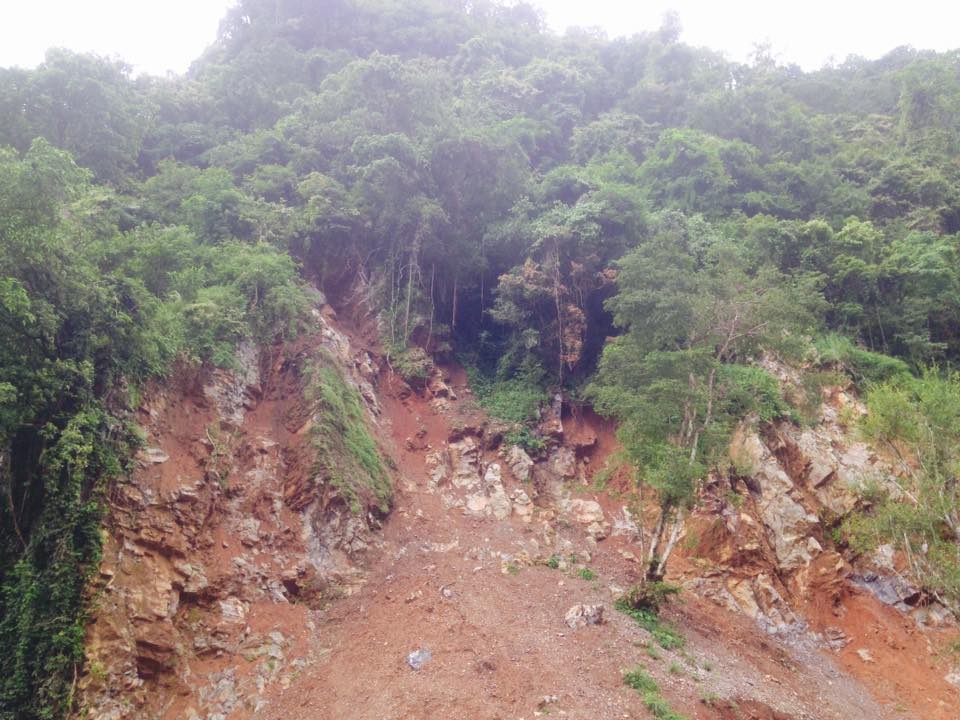 The stone mining project at Mount Loon Nya is a joint venture between the Chinese-owned China Road and Bridge Corporation (CRBC) and Chit Lin Myine Company, a local business owned by officials from a nearby Border Guard Force (BGF) battalion.
During the press conference, villagers accused the project of a lack of transparency and consultation.
"We learned that the company set up machinery [at the project site]. If they really conduct a stone mining project, we, the locals, can't accept it because this mountain is a historic one. It's untouchable. We won't let it be destroyed," said Saw Hla Ngwe, a Loon Nya villager.
According to locals, Mount Loon Nya is a vital natural resource that provides seasonal foods and vegetables for the locals. Moreover, the mountain also has rare species of wildlife and historic temples and caves. There is a natural blue pool at the base of the mountain which is very attractive to eco-tourists.
"If they really do stone mining in our area, water resources will be destroyed and we, the villagers, will be in trouble," continued Saw Hla Ngwe. Locals are calling for greater transparency and consultation on the project.
This isn't the first time Mount Loon Nya has been the target of developers. In 2007, an unknown local enterprise began a small stone mining project. In 2012, an Indian company tried to gain approval from locals in order to establish a cement factory, but locals refused. Again, in 2016, another company who wanted to mine stone from the mountain for the ASEAN Road Project failed to get the locals' agreement.
At the press conference, local villagers announced that they had sent an appeal letter to the Karen State Government and relevant ministries and departments.
"We're waiting to see how they respond to our letter. If they don't reply, we, all villagers, will organize a protest," said Saw Hla Ngwe.
According to Saw Thar Boe, a Program Coordinator at Karen Rivers Watch, Chit Lin Myine Company has already received permission from the Karen State Government for the project after they proposed conducting local development projects in the region.
It was reported that CRBC and the Chit Lin Myine Company have already signed a three-year contract with prominent local monks for the stone mining project. They will produce 130,000 kyin (13,000,000 cubic feet) per year and the company will offer 2,000 kyat (US $1.47) per kyin to a local development fund. Three days after signing the contract, the company had set up machinery nearby Mount Loon Nya.
"We heard that they already got permission, but they haven't shown us any documents. Now they should conduct anEIA (Environmental Impact Assessment) as they want to do a megaproject. But now they are doing nothing. They don't follow legal procedures," said Saw Thar Boe.
Locals are worried as-as a small stone mining project on the east side of the mountain which operated for five years damaged water resources and vegetation in nearby villages.
Comments