Government must improve cooperation with local rescue teams in response to natural disasters
HURFOM: In 2019, due to heavy rains, floods seriously impacted Kyaikmayaw, Mawlamyine and Ye Townships of Mon State leaving thousands of people affected. A landslide at Ma Latt Mount near Thel Phyu Gone village, Paung Township killed more than 70 people.
Natural disasters like these often occur in the rainy season, and according to the Chair of Mawlamyine Emergency Response Team, U Bo Bo Win, the Mon State government must improve efforts to cooperate with local rescue teams.
"We should learn from how we've responded against COVID-19. When we cooperate, we can control the disease effectively. However, if we try to build a network after a disaster, we can't provide as quick a response as we would like. So more people have to suffer. If we plan to cooperate we can respond quickly to natural disasters," said U Bo Bo Win.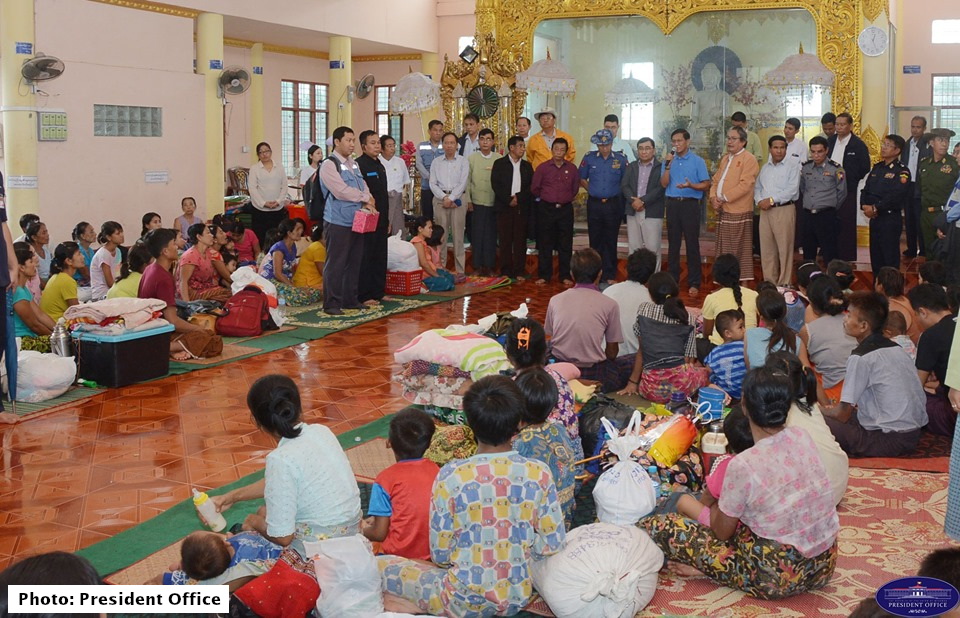 According to the Chair, most local rescue teams have equipment in order to respond to the natural disasters.
The Mon State government has been preparing a natural disaster response plan. The Mon State Natural Disaster Management Department, has on hand, 17 types of rescue materials and reserved motorboats in every township of Mon State.
In addition, Red Cross teams and local rescue teams have been formed. However, the government has not contacted local rescue teams to set up a concrete cooperation plan.
"We haven't negotiated yet how we should cooperate but depending on the situation, we'll cooperate with the government anyhow," said the Chair.
Daw Zin Win Mon, the Deputy Director of the Mon State Natural Disaster Management Department, noted, "In previous years, we practiced how to respond to natural disasters in townships where floods and disasters usually happen. But we can't gather people this year due to COVID-19 and also can't organize [sessions to educate people about natural disasters]. At the moment, we promote public awareness (of natural disasters) with hand-speakers."
On August 2, 2020, due to heavy rain and wind, more than 20 houses in Ah Nin village, Thanbyuzayat Township were destroyed or damaged. In addition, 40 fish-drying racks in Upper Kalagoke Island, Ye Township were destroyed.
Comments