Interest in politics declines as election promises go unfulfilled
HURFOM: The 2020 general election will be held on November 8, 2020 and the voter list has now been publicly released.
The Chair of the Union Election Commission (UEC) is urging people to check the voter list for accuracy in order to not lose their voting rights. The Union Election Commission is also encouraging that at least one member from each household check the voter's list for accuracy. The current voters list can be viewed by the electorate between July 15th to August 7th, 2020.
However, to date, only a few voters have come to check the list. Interest in the election has declined significantly this year.
"Our village Administrator has been advocating to people with loudspeakers to check the voter list. When I urged my relatives to go and check the list, they replied, "Why do we have to care about the voter list? When a candidate is elected, only their relatives and family members profit. They did nothing for us". Most of the villagers think in a similar way so they don't keep the voter list in mind," said Mi Seik Non, an activist from Thanbyuzayat, who is urging more youth engagement in the election.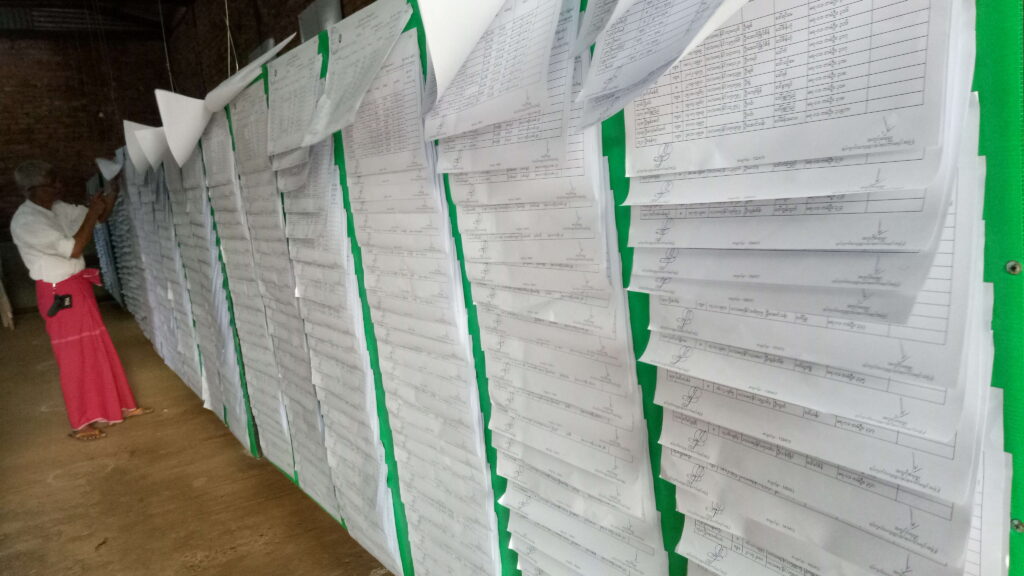 Since the 2015 election, there is growing criticism that the ruling National League for Democracy (NLD) promised they would amend the 2008 constitution, restore the rule of law and guarantee basic human rights, but after winning the election, many feel they have failed to fulfill their election promises.
"Two of us went to check the voter list and there was no one there at that time. When we asked people in the village, they knew nothing (about the declaration of the voter list). They didn't care about the list. They didn't even know (the voter list is available at the election sub-commission office). They were surprised when we asked them (about the voter list)," said a resident of Ka Log Taw village track, Mudon Township.
Comments