Ye plans to open "Mon Language Class"
HURFOM: In order to create a systematic learning environment of mother tongue language, Ye Township's Mon Language Teaching Committee plans to open "Mon Language Class" in Ye Town, Southern Mon State.  according to the Chair Nai Lon.
"The class is for ethnic Mon people, but who can't speak or write in the Mon language. If you can't speak or write your mother language, your tribe will become extinct. Some parents requested we teach the mother language, so we've decided to open the class," said Nai Lon, Chair of the Committee.
The class will open in August.
"The class will be open for 45 days without a break. The class time is four hours a day. We are hoping 90 percent of attendees can learn their mother language during these class hours," said Nai Lon.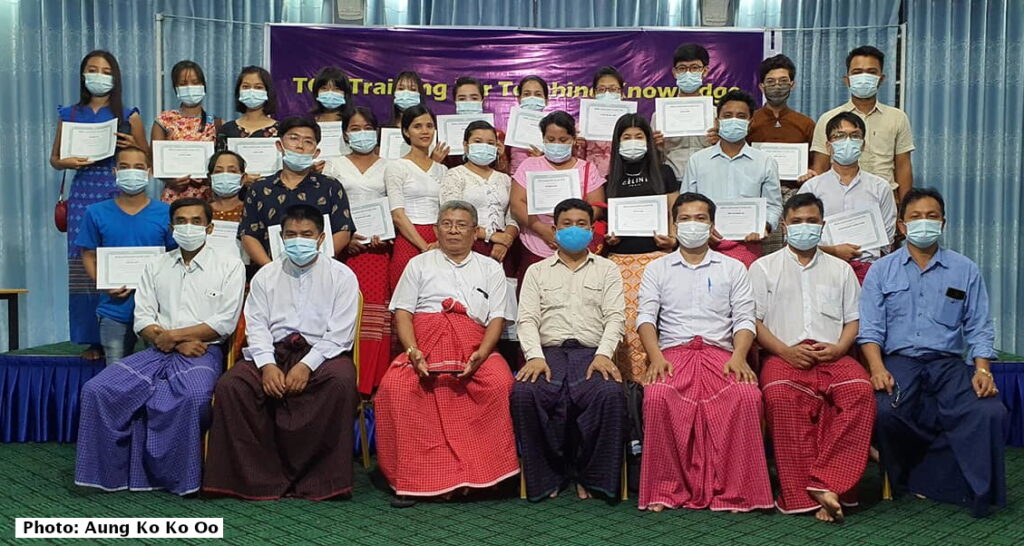 Due to financial constraints, the committee said they could only open the class in Ye.
"Some villages requested we open classes in their communities. But the committee did not get financial support from anyone, and we have to run the classes on self-reliance. We can't support the attendees with a travel fee. We want to run the class sustainably, we can only support the class teachers," explained Nai Lon.
With these classes there will be more opportunity for everyone to learn the Mon language.
The Mon National Education Committee (MNEC) has been helping draw the curriculum and teaching techniques.
Comments