Shortfall in State government 2nd round of financial supports to households experiencing Covid-19 hardship
HURFOM: The New Mon State Party (NMSP) provided a list of 14,000 households in their controlled areas of Mon and Karen States and the Tenasserim Division identified to receive a second round of financial support, from the Mon State government to hard hit communities suffering from COVID-19.
However, to date, only 3,500 households received the financial support.
"The State government only supported households in our controlled area in Mon State. They excluded those who reside in Kyarinnseikyi Township, Karen State and (Yebyu) Tanesserim Division. But the Tanesserim government supported 400 households who live in their division," said Nai Bnyair Lel.Chief of NMSP Home Affairs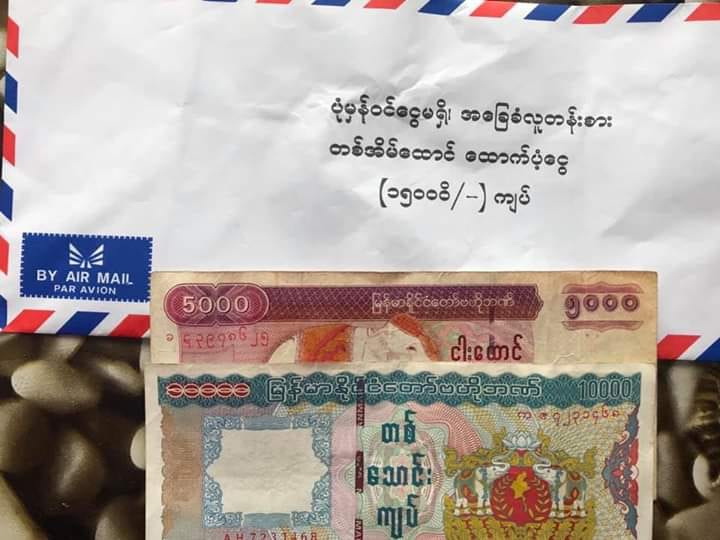 Those who received monetary support from the Mon State government live in Ye Chaung Phyar Region of the NMSP controlled area.
"Every village (within NMSP controlled areas in Mon State) got (monetary support) but it isn't enough for every household (we listed). The government supported 15,000 Kyat per household. Because not all households got the support, we have to share it. In villages that have less households, each household received 12,000 Kyat and in villages that have more households, each household got only 10,000 Kyat," said the NMSP Home Affairs Chief.
The Ye Chaung Phyar region has more than 1,500 households. Three Pagoda Pass also has more than 1,500 households. Yebyu Township has more than 700 households, and Kyarinnseikyi Township has more than 6,000 households. This does not count the Mon population who live in other surrounding villages.
The second round of monetary support has covered about 70,000 households, according to the Mon State government.
Comments