Mawkanin fire victims need help after homes destroyed
HURFOM: On June 22, 2020, 27 houses in Ward #3, of Mawkanin village, Ye Township, Mon State caught fire. 18 houses were burnt to ashes and 9 houses were damaged. A problem with electrical wiring is thought to be the cause of the fire. 
Those who lost their homes have been struggling to rebuild and cope on a daily basis since the fire.
"Donors have come all day to provide support. They donated plenty of food and materials. We have rice and cooking oil but don't yet have a place to cook," said Daw Soe Aye, a villager who suffered from the fire.
Now, it is the rainy season and rubber plantations are closed, where villagers who worked are experiencing financial hardship to rebuild.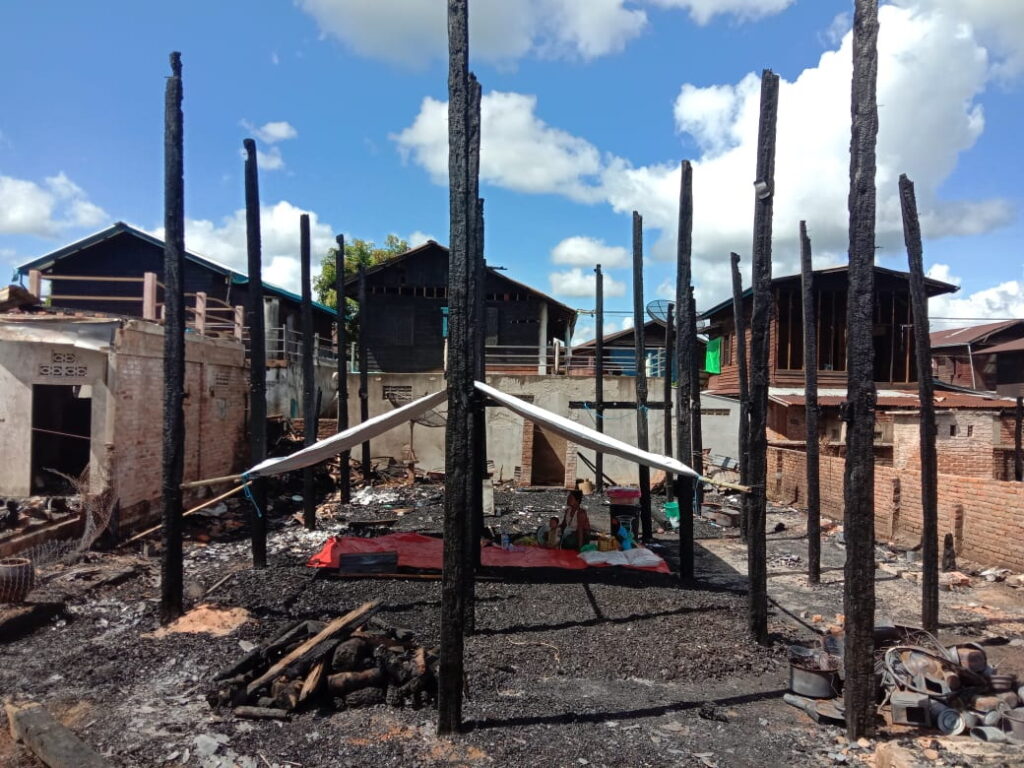 "Shelter is the most important thing right now. Those who have money can rebuild their houses but we, the poor, don't have money to re-build ours. I don't have a plantation and my children are working abroad. It's impossible to get my old house," said Daw Tin Nyunt, another victim of the fire.
"All my belongings were lost in the ire. Nothing was left. I can't rebuild my house. Now I only have a few commodities and financial support from donors. I need a bamboo shelter or a hut to protect me from the rain. Please help us," said Daw Su, another victim.
Those without homes have taken shelter under temporary huts during daytime and sleep at relatives' houses at night.
"Now, I'm sleeping at my relative's house but it's not okay for a long time," said Daw Soe Aye.
The village Administrator, U Inn Sein, had plans to create a temporary shelter at a monastery in the village but the victims refused, declaring a religious place was not suitable for women to stay.
Donations are being made to help support the victims. The Mon State government has also put forward 4.95 million Kyat and commodities. Households that were completely destroyed will receive 2.5 million Kyat each and households that suffered damage will receive 0.5 million Kyat each.
Comments