UEC to provide assistance for voters with disabilities
HURFOM: For the upcoming general election to be held in November 2020, there will not be a separate polling station for voters with disabilities in Mon State. Instead, U Hein Lin Htet, Secretary of the Mon State Election Sub-commission announced there will be a different approach.
The chief and the staff of polling stations will facilitate better voting processes for these voters. "We are planning on locating 958 polling stations in Mon State. Not every station has voters with disabilities. There is a separate polling station where the school for the blind is located. However, Mon State doesn't have (such a school). But the handbook for the Chief of the polling station now includes a directive on how to assist voters who are disabled," said the Secretary.
The Chief of a polling station will be responsible to provide assistance that allows for a secret vote for those who have disabilities.
"When providing training to the Chief and staff of polling stations, and we trained them on how to assist voters that have disabilities," said U Hein Lin Htet.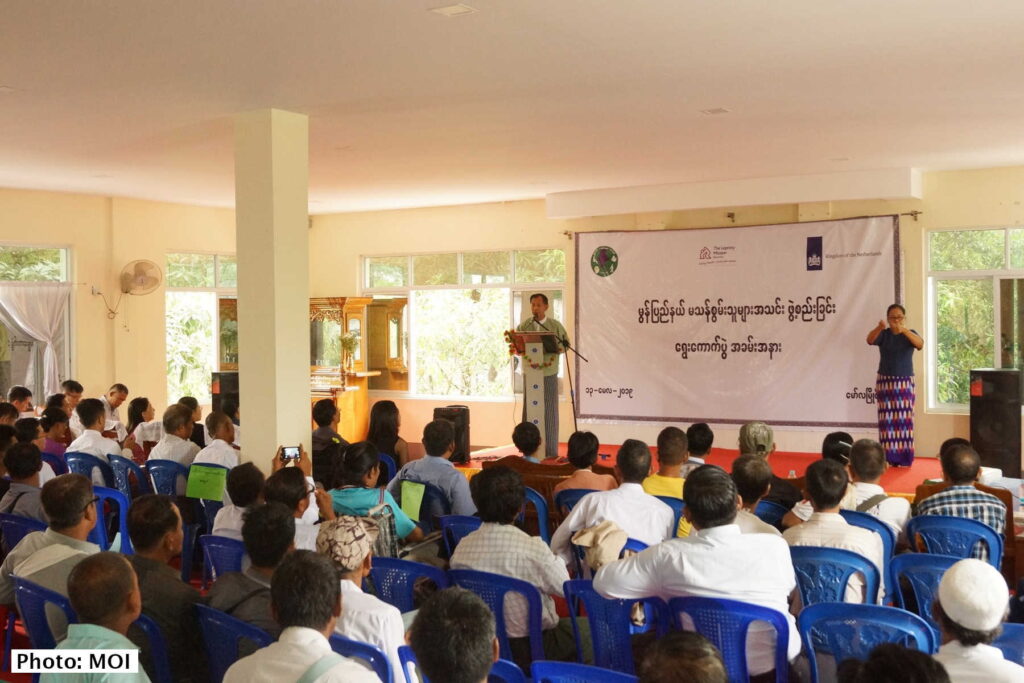 Certain groups of the electorate have the right to vote in advance of the general election date. This includes the elderly, persons who are sick or disabled. Those who are unable to cast their votes can request assistance from their family members or relatives and these helpers must cast the votes in accordance with the choice of the voter, according to the Mon State Election Sub-commission.
"Those who have the right to vote in advance can cast their votes two days before the election. All ballot papers for advance voting must be marked with a ballpoint pen," said U Hein Lin Htet.
According to U Saw Thein Tint, Chair of the Mon State Physically Handicapped Association, based on types of their disabilities, numerous people with disabilities have faced different types of challenges in past voting processes.
"Those who have to use wheelchairs need a sloped path. But some polling stations here have nothing. Also, they can't cast their votes as the ballot boxes are at the height of about five feet. Voters with visual impairment may need ballot papers written in Braille. If their helper casts the vote against their will, they will lose their votes," said U Saw Thein Tint.
There are currently 1.74 million eligible voters in Mon State, and 4,070 are voters with disabilities.
Comments