MNEC conducts a survey to start school season
HURFOM: With the start of the school season, the Mon National Education Committee (MNEC) is conducting a survey to better implement protective measures against COVID-19.
"We're collecting data related to how to start the school season. We're considering how to manage students and timetables. [This includes surveying what] protective measures we should implement, for instance, how to use surgical masks and hand sanitizer and where to place hand washing basins. We're collecting data on how we should implement protective measures," said Min Aung Zay, the Director of the MNEC.
The government has been planning to start the school season in the third week of July and high school students will be returning to school first. If there are no spikes in infection (no COVID-19 outbreak), the middle schools and the primary school will be opened next, according to a statement released by the Ministry of Education.
"The Mon national schools have connections with government schools. We can't start the school season alone. We have to negotiate with the Department of Basic Education. We have to be ready when the government starts the school season. We will have a meeting with the Mon State Department of Basic Education and discuss how to start the schools," said Min Aung Zay.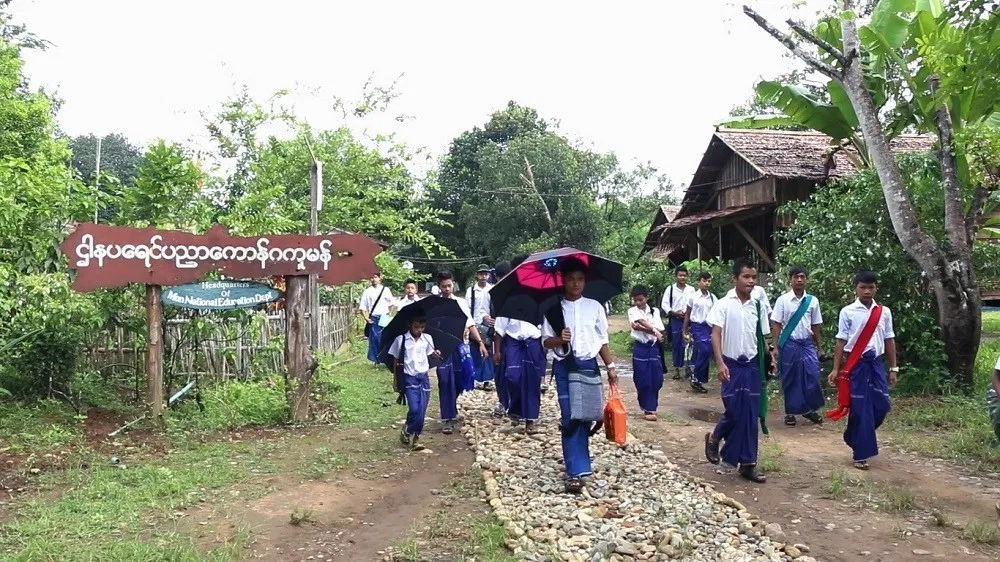 MNEC has been preparing to implement protective measures, despite not knowing exactly when the school season could start.
"This academic year is more challenging than others. We've drawn the curriculum for the whole year so if we start a month late, there are certain challenges. But protecting against the disease is also important, so that we must take good protective measures," said the Director of MNEC.
The school season in Myanmar normally starts in the first week of June, but both the Department of Basic Education and the MNEC have not decided the exact date to begin this academic year, due to COVID-19.
"The exam results (for the last academic year) were done but the 8th, 9th and 10th Grades which are connected with the government schools haven't finished yet. We will finish it all at the end of June," said the Director.
The MNEC has 133 schools, 700 education staff and 25,000 students.
The Myanmar National Human Rights Commission (MNHRC), on May 29, 2020, released a statement urging the Ministry of Health and Sport to appoint health workers at schools and to release a precise and detailed manual of rules and regulations related to the protection against COVID-19 in schools.
Comments