Returnee jailed for three months for breaching C-19 quarantine law
HURFOM: In order to try and contain COVID-19, the government had ordered all returnees to Myanmar  (migrant workers)  to spend 14-days in a community quarantine camp.  That protocol has now been amended to 21-days in a community based quarantine camp. If those quarantined show no signs of infection they can return to their home communities, but then they must spend another 7-days in strict home quarantine.
A 32-year-old man from Kawdut village, Ye Township was found to have breached the law and was sentenced to 3-months imprisonment by the Ye Township court on April 21.
The man returned from Thailand on April 7. He was ordered to a community based quarantine facilities located at No #1 Basic Education High School in Kawdut village. Although he initially stayed at the facility, on two separate occasions he attempted to escape. The authorities had to bring him back. Then on April 18, he intentionally destroyed chairs and drinking water bottles owned by the school, and verbally abused the Facility Authority, reported Nai Maung, the Kawdut Administrator.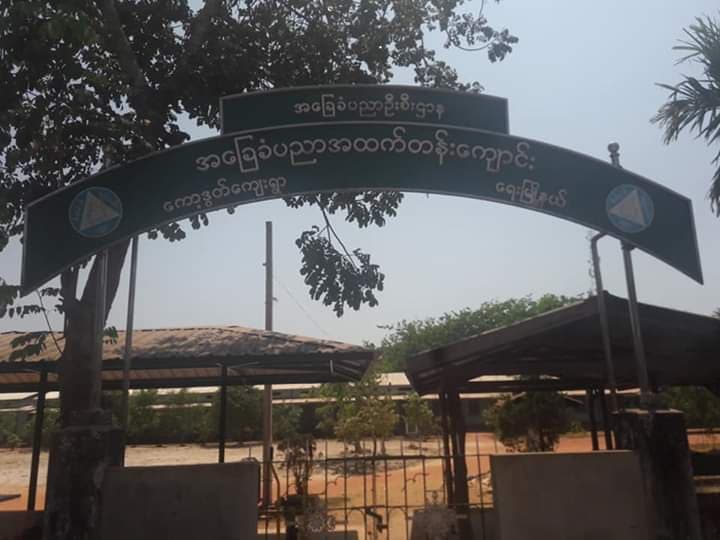 "He didn't follow the rules and regulations imposed by the government. He ran away twice. We had to bring him back. We were trying to calm him down. But he was violent on April 18. He destroyed school materials and said foul words to us. When he tried to run away thrice, I contacted the Lamine police, and they came to arrest him. He also confessed his crime," said the Administrator.
On April 21, the Ye Court sentenced the returnee to a 3-month prison term. This is the first case in Ye Township where the Natural Disaster Management Law was imposed.
"There were lots of returnees who didn't want to stay in the quarantine. The Village Administrators and community leaders had to pursue them and ensure they stayed in the quarantine. If they refused, we informed the police to bring them to the quarantine," said Nai Wai, the Administrator of Myo Ma #3 Ward, Lamine Town.
There are 42 community based quarantine facilities across Ye Township and 845 returnees have been accommodated. Among them, 18 returnees were residents of Kawdut village, but they were all allowed to go back to their homes after completing their quarantine period, without having shown symptoms of the C-19 infection.
COVID-19 symptoms can include fatigue, fever, chills, headache, body/joint aches, or a dry cough.
Anybody who intentionally violates the C-19 quarantine regulations issued under the Natural Disaster Management law and/or who destroys rescue equipment can face up to one year imprisonment, or a fine, or both.
Comments