Commodity prices rise sharply as COVID-19 cases confirmed in Myanmar
HURFOM: Since the Ministry of Health and Sports confirmed the presence of  2 cases of COVID-19 in Myanmar, on March 23, 2020, people in Ye, Mon State have started panic buying.  The price of rice and other commodities has risen sharply. There are also shortages, and some shops are closed, according to local people.
"This morning, lots of people rushed to shops to buy commodities. They mainly bought rice and instant noodles and prices rose sharply. There is a shortage of commodities," said Nai Oo Lay, a community worker in Ye.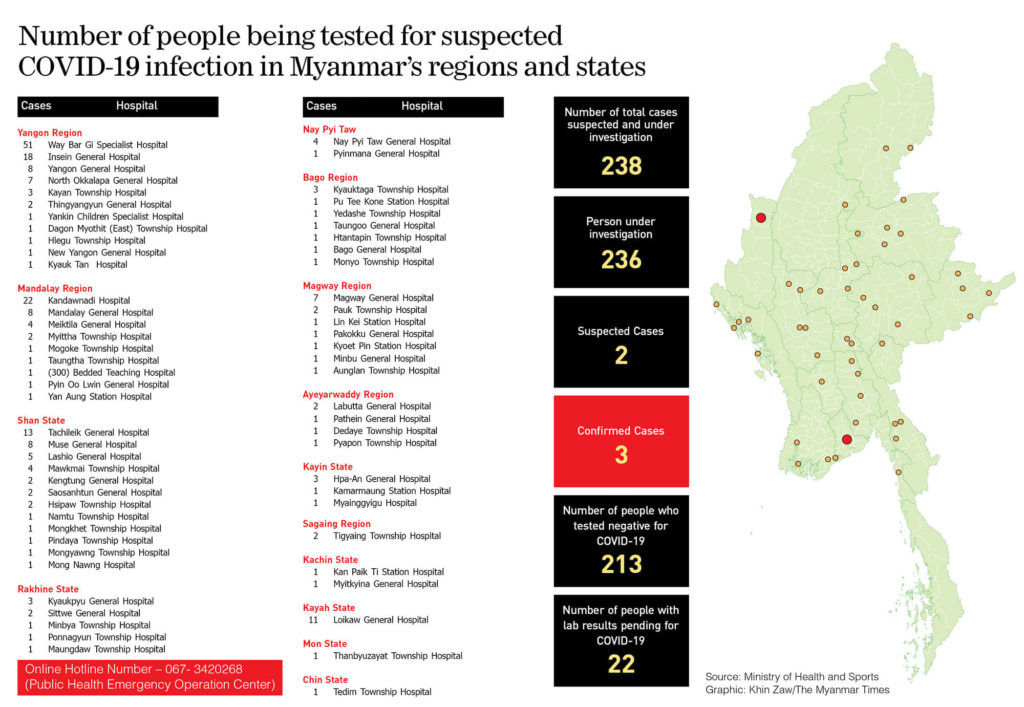 Soon after the statement by the Ministry of Health and Sports, the Ministry of Education announced all university exams and student registration processes were postponed. The Ministry also ordered all university students to leave their residence on March 24.
The return of university students has further fueled the worries of local people resulting in panic buying and shortages at local grocery stores.
"The price has risen from 5,000 to 7,000 Kyat per bag of rice but there is still lots of demand. In the evening, there was no rice to sell in some shops. Rice from Mawlamyine was transported to Ye, but it can't fulfill the demand. Rice and instant noodles in Ye are nearly out of stock," said Nai Oo Lay.
The President's Office announced that people must not raise the price of rice and other commodities and warned there will be punishment for price gouging.
Many migrant workers in Thailand have also returned to Ye, via both legal and irregular routes, adding further to local residents worry about the spread of the virus. This situation has also fueled panic buying.
As of March 25, 2020, there are 3 confirmed cases of COVID-19, and 238 suspected cases. Another 26 cases are awaiting laboratory test results.
Comments