Township uses Article 505 of Penal Code to target environmental activist
HURFOM: The Pha An township's General Administration Office is using the law, specifically Article 505 (b) of the Myanmar Penal Code to target an individual working on environmental protection issues.
On March 6, 2020, the General Administration Office claimed that Saw Thar Boe who has been working to promote environmental protection, has been in contravention of Article 505 (b) which states "Whoever makes, publishes or circulates any statement, rumour or report,— b) with intent to cause, or which is likely to cause, fear or alarm to the public or to any section of the public whereby any person may be induced to commit an offence against the State or against the public tranquility." Further the article sets out that individuals, "shall be punished with imprisonment which may extend to two years, or with fine, or with both."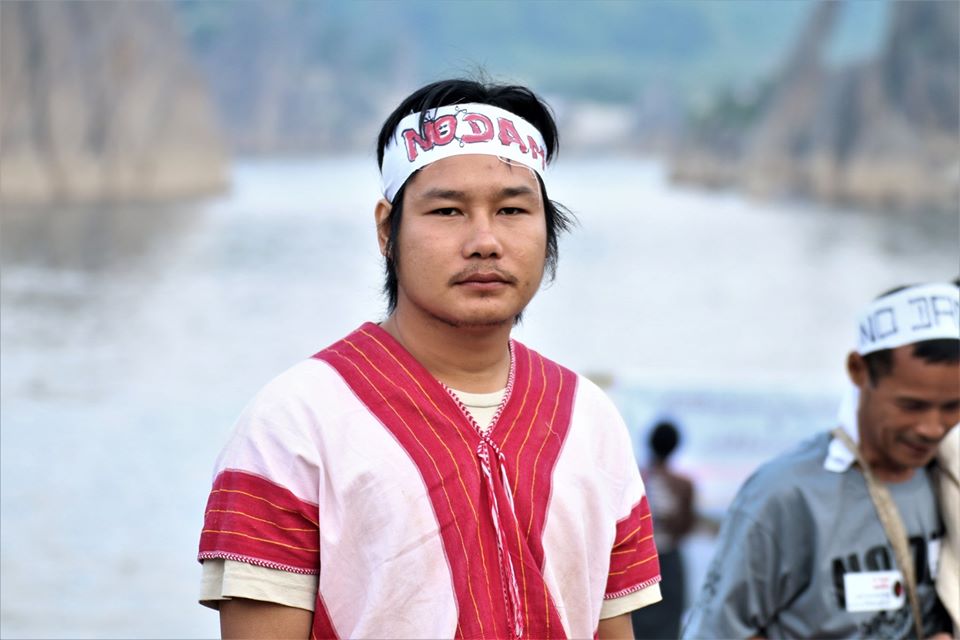 Activists from civil society organizations in Pha An Township view this action as a threat to freedom of expression and environmental protection efforts.
"Karen people had lived with fear for over 70 years already. Now it has happened again. Mainly (they) wanted to challenge CSO's and NGO's by daring them to continue. If they keep suppressing the media and activists that stand up for the community, that will only make the situation worse. I see that there is still no protection for people", said one of the activists upon learning news of the charges filed against Saw Thar Boe.
The charges appear to be linked to a mid January event organized by the Myanmar Alliance for Transparency and Accountability (MATA). The group had led a prayer ceremony calling for greater transparency, responsibility and accountability, in the wake of drinking water in the villages near Myaing Kalay cement factory, believed to have turned black due to a nearby coal power operation.
"The government did not give a clear statement whether the water in this village is (safe) to use. The villagers held the prayer ceremony as they were concerned. (But) the government claimed the action was an offence against the State. This event was celebrated by monks and villagers — it was not related to Saw Thar Boe. He was only helping. I see that it was a personal grudge to sue him", said an anonymous local.
MATA has demanded a repeal of the charges against Saw Thar Boe as the prayer ceremony was not an offence against the State. Further, Saw Thar Boe was only helping the local community and cooperating with MATA.
"I believe (they are ) finding [any reason] to use the law…. Article No.505 (b) whether it is true or not, we must first confront the attempt to take into custody an individual. This is a serious jeopardy. Saw Thar Boe has just pointed out the connections between a nearby coal power plant and our village water turning black in color. This information is accurate and there are reasonable facts (so the authorities are angry with him", said an anonymous source.
There has been no comment from the township general office when representatives from MATA asked them about this issue.
Police entered Saw Tha Boe's house in the evening of March 6, 2020 to arrest him , however he was away on a trip.
Karen State civil society organizations have tried to negotiate and discuss the situation with the government, but have been unsuccessful to date.
"U Tike, the second Township Administrator reported the case to the court. It was accepted and the police went (to Saw Tha Boe's home) to summon (him). (They) went there without a warrant. Without the presence of the accused person, the police can't do any search. It was a bit above the law", said Ko Naing Lin Htut, the leader of MATA.
Saw Thar Boe has three children and is in hiding at the moment. There are concerns for his wife and children as the police (both uniformed and in civilian dress) continue their search.
Comments