The 2nd Mon political dialogue to be held soon
HURFOM: In order to prepare for the 4th Union Peace Conference (21st Century Panglong), the New Mon State Party (NMSP) plans to hold a National Level Political Dialogue (for Mon people) in the Wae Zin region of their controlled area.
The 4th Panglong will be held in April and other Ethnic Armed Organizations (EA0's) who also signed the Nationwide Ceasefire Agreement (NCA) plan to hold similar political dialogues in their regions, reported Nai Bnyair Lel, a member of Central Executive Committee of the NMSP.
"We've planned to hold a 2-day conference at Wae Zin and decided to invite about 200 representatives. The conference will be based on what we discussed at the Ye conference. And we will also prepare for the 4th 21 Panglong," said Nai Bnyair Lel.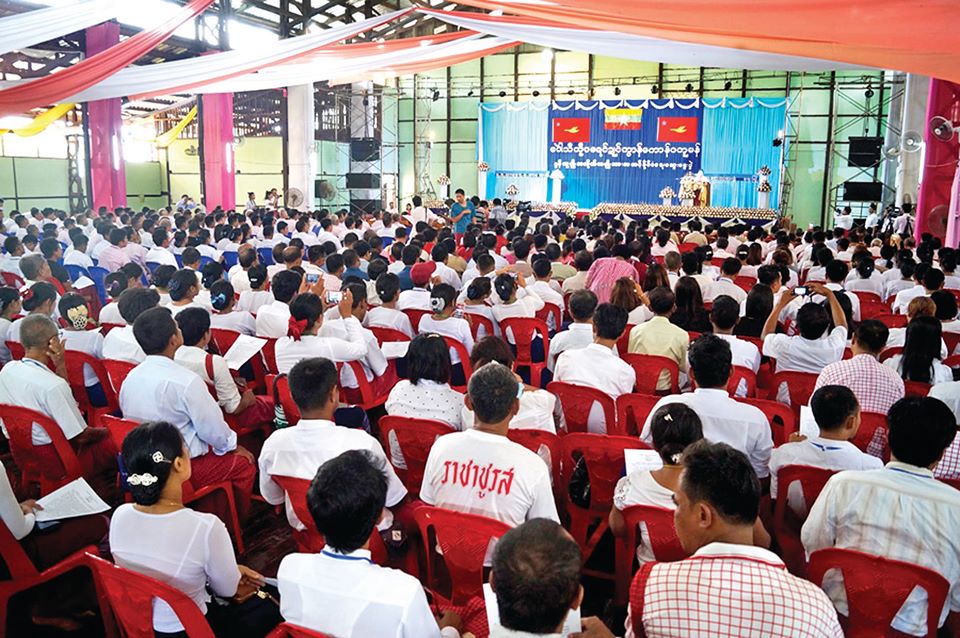 The first National Level Political Dialogue (for Mon people) was held in Ye from May 5-7, 2018 and 4 themes addressing issues related to, political, economic, social and land and natural resources sectors were widely discussed.
Last month, the EAO signatories to the NCA, the government and the military decided that EAOs must hold political dialogues in their respective regions and present the results of those discussions at the upcoming 21 Panglong Conference.
"The conference will focus on the opinion of the people. We, the NMSP, are already preparing what to discuss in the conference. We'll explain our opinions to the people and listen to their advice," said Nai Bnyair Lel.
"This time will be different from what we did before. In the past, we discussed with the grassroots and presented the result to the UPDJC – Union Peace Dialogue Joint Committee. Then the committee did an analysis. Now, it's different. The UPDJC gives the guidelines and we have to discuss the guidelines with the people. Then we have to report the result to the UPDJC. After the UPDJC review, the results will be communicated into the Panglong Conference," said Nai Ong Ma Ngay, the spokesperson of the NMSP.
Comments