Government to take action to stop human trafficking and labour violations in the fishing raft industry
HURFOM: On February 14, 2020,at the 15th regular meeting of the second-term Mon State Parliament, Dr Aung Naing Oo, and lawmakers from Constituency #1 of Chaung Zone Township, Mon State submitted a proposal urging the government to take actions designed to stop human trafficking and human rights violations in the Tiger fishing raft industry and to promote Mon States offshore fishing industry.
The lawmakers said they were motivated to submit their proposal following media reports of human trafficking, forced labor, exploitation, torture and killing taking place in the Mon State Tiger fishing raft industry.
"The number of illegal fishing boats in Ye has been increasing dramatically. So there is a huge demand for laborers. In order to meet the demand, not-well-educated persons in the village and those who are desperate for work were directly or indirectly trafficked to fishing boat owners," said Dr Aung Naing Oo.
The situation has gotten worse for a variety of reasons. This includes some fishing boat owners not following rules and regulations in recruiting workers; the department of fisheries not having an accurate list of workers in the sector; a skills shortage of workers; and no proper cooperation between government departments.
"Mon State Anti Human Trafficking Police has 12 staff and Ye Department of Fisheries has only 4 staff. So it's very challenging to monitor and check (illegal) fish boats and rafts," said the lawmakers in explaining their proposal.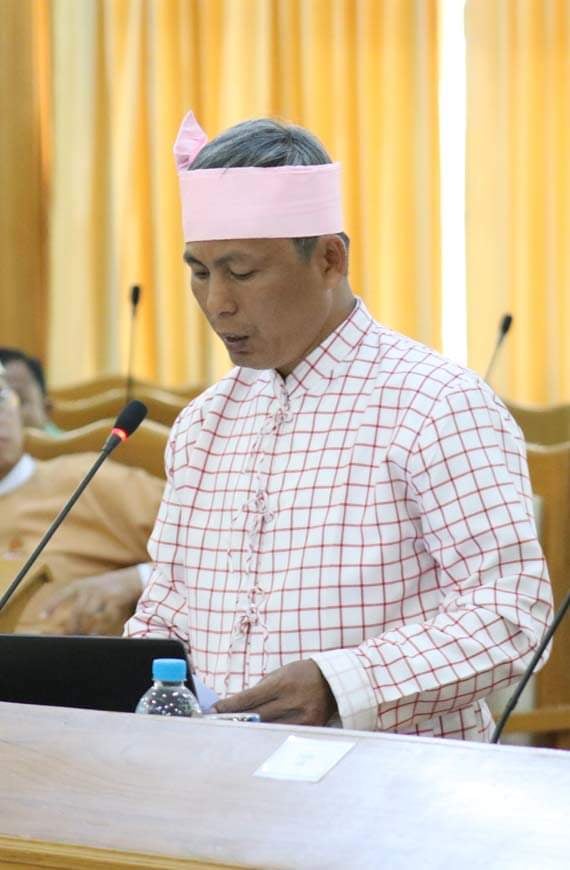 The department of fisheries, the Myanmar Fisheries Federation, representatives from the General Administration department, police and media went to the sea to check on fishing boats and rafts from January 21 to 24, 2020.
"57 fishing boats were checked (during the trip) and none could produce a proper fishing licence. Also, more than 4,000 fishing workers who are working for the boats couldn't show labor cards," said Dr Aung Naing Oo.
In his proposal, Dr Aung Naing Oo urged the government to make sure that fishing boat owners recruit their workers in accordance with rules and regulations. Further that the Department of Fisheries must check and punish illegal fishing boat operators. Also the police department tasked with addressing human trafficking and other relevant government departments must supervise the fishing industry and ensure enforcment and complicance.
There are 125 offshore fishing areas in Myanmar; 45 in Tenasserim Division, 40 in Irrawaddy Division, 26 in Arkan State and 14 in Mon State.
It has also been reported that the Mon State government has been negotiating with the South East Command in order to seek the cooperation of the Navy to arrest illegal fishing boats and rafts.
Comments