High school students in Kyaikmayaw Township confess to drug use
HURFOM: According to the Principal of a High School in Kyaikmayaw Township, Mon State, two students confessed to using illicit drugs.
On September 17, 2019, six Grade-9 students were asked if they had ever used betel nut or drank alcohol. Two students confessed they had used drugs.
"One of the classroom teachers reported that a student was sleeping during [lessons] last week. I called [the student] and asked (what was happening) but got no response. So I brought the parents [to the school] and this [led to a confession that the student and] 5 friends had smoked and drank alcohol. I summoned all of these students' parents to the school and then two students admitted they had used illicit drugs three or four times [in the past.] We, teachers, did not know what kind of drugs they used," stated the Principal of the school.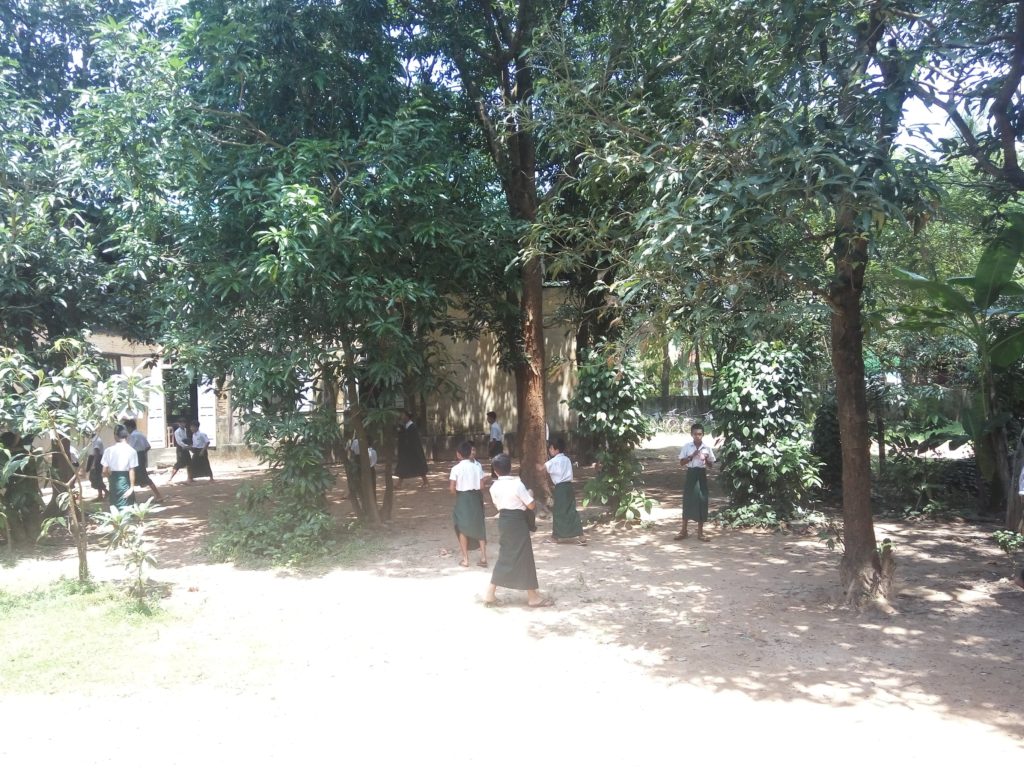 The Principal continued that if the two students wanted to overcome drug use, the school would provide them with a long leave and re-accept them when they recovered from drug addiction.
"Children may make mistakes. There will be no student in this school if we dismiss all of them when they [do] something wrong. If they want to quit drugs, I will contact the Mawlamyine hospital and send them. That's all we can do. As we [don't have the medical means], we can't stop [drug abuse]," said the Principal.
The Criminal Investigation Department organized an anti-drug talk and drug education showroom. The school has also organized a monthly essay writing contest relating to drug education and notifies parents when their children are absent from school.
"There has been a lot of students who are using drugs in my village. One of the students was sued for rape and drug use last year," cited a local resident of Mudon Township.
According to the report published in 2017 by the Mon Youth Progressive Organization (MYPO), 70% of youth in Mon State have experience with drug use.
Comments