Ships transporting coal to MCL's cement factory hurting livelihoods, say local residents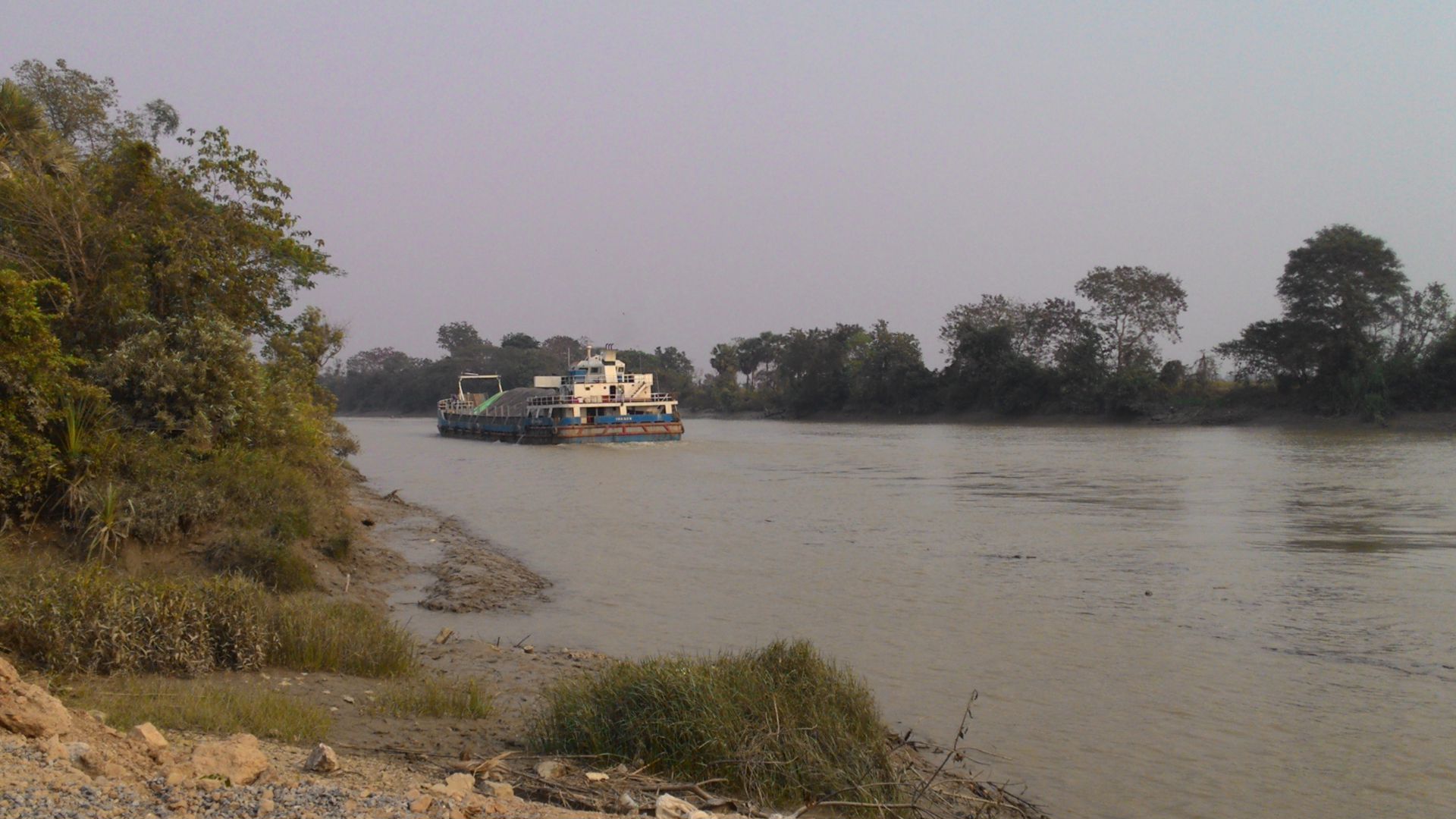 Residents in Kwan Ngan and Nidon villages, Kyaikmayaw Township, Mon State, are reporting economic and livelihood hardships due to the disruptive activities of large vessels transporting goods for Mawlamyine Cement Limited's (MCL) controversial cement factory in Pyar Taung. Villagers are concerned about the large ships based out of Kaw Doon and Kaw Pawnaw villages, as they rely heavily on fishing and farming for their daily livelihoods.
"We cannot setup fishing nets to do fishing. About 15-20 ships use the river everyday. When the large ships come, we have to remove our fishing nets. If we don't do so and the ships crash the nets, we're the ones who have to suffer the loss," said U Aung Htoo, a local fisherman.
The large ships are used to transport coal to power MCL's cement factory, as well as to move the cement to market once it is produced.
"The ships operate 24 hours a day; there is no fixed time [for when they will use or not use the river]. The local farmers travel by boats to go to their farms or do fishing. When this coincides with the large ships, the small boats can sink, while the large boats don't have much problem," continued U Aung Htoo.
Prior to the opening of the cement factory, local fishermen reported catching more than 15 peittha (24.45 kg) of fish per day; however, the amount of the fish caught has gradually declined as the cement factory began operating, according to U Aung Htoo.
"We rely on fishing but we can't do fishing now. We don't have farm land so we have to send our children abroad for work and rely on the money they send back," said Nai Nyine, another local fisherman.
However, it is not just access to the riverway and water resources that have local residents worried. Soil erosion and water displacement from passing ships, as well as noise pollution from the ship's engines have negatively impacted nearby communities, according to Daw Kyin Ohm, a local resident.
The majority of residents in Kyaikmayaw Township rely on the Attran River for their daily water needs. According to Daw Pyar, a local resident, villagers have noticed water becoming sticky with particles and algae after only five days of storage, whereas, previously, after 10-15 days of storage the water would still be clear.
Locals fear the problems will only get worse if authorities do not soon take action. In order to stop the damage to local livelihoods and the economy, villagers want the large ships to reduce their speed when using the Attran River.
MCL's controversial cement factory began full operations in early 2017. Its opening was met with large-scale protest by local communities who were upset with the lack of transparency and consultation regarding the use of coal to power the cement factory.
Comments