One killed and two injured by junta's indiscriminate artillery attacks in Kyike Hto
HURFOM: On November 13, 2023, an artillery explosion took place at a farm near Chaung Wa village, Kyike Hto Township, in Mon State killing a local farmer and injuring two others, reported local sources.  The dead man was U Min Nine, a 54-year-old farmer.
The 598th Light Infantry Battalion based in Za Load Gyi village, Shwe Kyin Township, Pegu Division is responsible for firing four artillery shells.
"The artillery shell dropped (and exploded at the farm) when they were drying rice. His injury was serious and he died of excessive bleeding on the way back by boat. U Min Nine left seven children. His body will be cremated in accordance with village tradition today (November 14)," said a villager.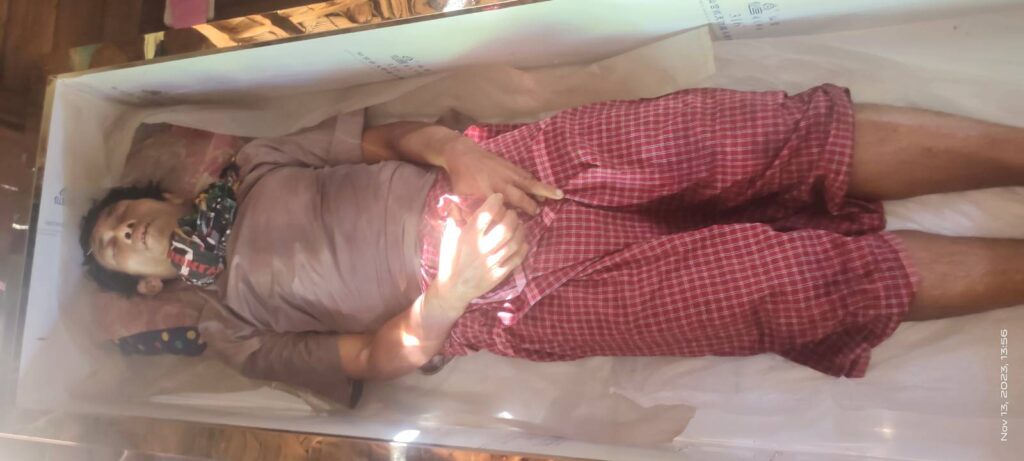 In the evening of November 13, the 307th Light Infantry Battalion indiscriminately launched an artillery attack and injured a child and two women from Gway Gone village, Kyike Hto Township.
Due to these indiscriminate artillery attacks by the junta, more than 1,000 residents from Kha Ywelve village, Kyike Hto Township fled their homes since November 7, 2023.
Comments